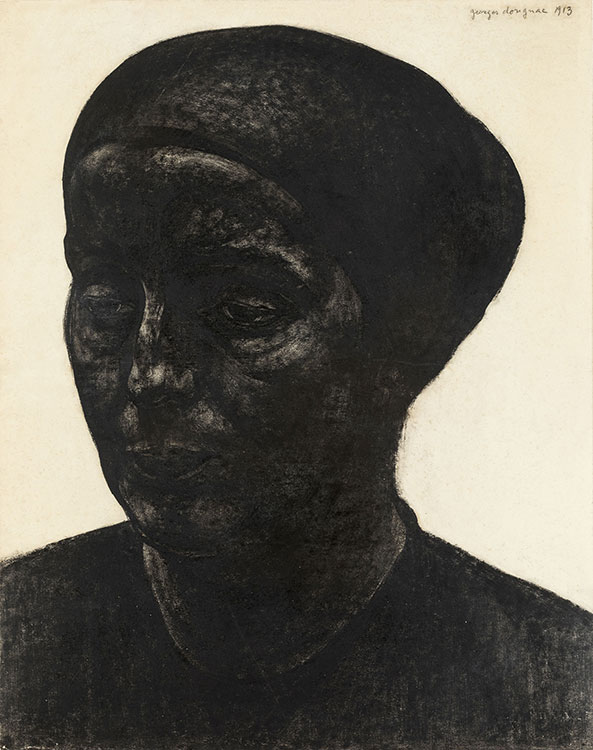 Charcoal, black crayon, and gum arabic or varnish.
21 1/8 x 16 13/16 inches (53.7 x 42.8 cm)
Gift of the Modern & Contemporary Collectors Committee and purchase on the Manley Family Fund, 2018.
Notes:
Although relatively well known during his life time, Dorignac was forgotten soon after his death and rediscovered only 75 years later, in the early 2000s. As a painter he was a minor post-impressionist but for a few years, around 1912-14, he created a group of drawings for which he was highly praised at the time and which have been at the center of his rediscovery. Depicting large heads (as in the present sheet), contorted nudes, or robust figures of workers, the drawings are remarkable for their powerful style and unusual technique. Mixing materials such as charcoal, crayon, and lithographic ink, the artist gave his drawings a quasi- sculptural effect--perhaps inspired by his friendship with the sculptor Charles Despiau and by his admiration for South-East Asian sculpture (notably from the Khmer period).