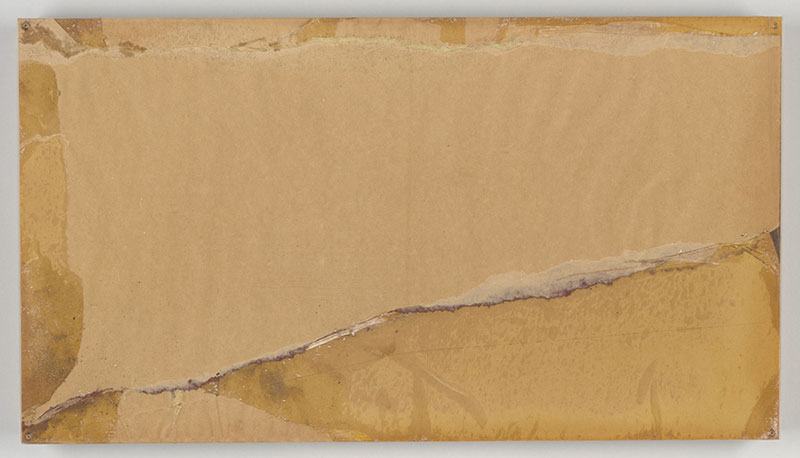 Oil on torn paper, mounted between Masonite and Plexiglas.
10 1/4 x 18 1/4 x 1 inches (26 x 46.4 x 2.5 cm)
Gift of an anonymous donor.
Notes:
Aylon is associated with the 1970s movement called Process Art for its emphasis on the physical act of creation over the final result. Her art is also influenced by her activities as an ecofeminist. Among her earliest mature works, Torn Drawing is part of a group she refers to as "Paintings that Change in Time." It is a study for a larger work called Slowly Drawing. She created these works by applying linseed oil and other materials to the back of a sheet of paper, which she mounted to Masonite and sealed behind Plexiglas, allowing the work to take form over time. She has related Torn Drawing to the period in her life when she made it, shortly after moving from New York to California: "The notion of change dominated my thinking. I had changed my life. I had torn myself from my whereabouts, my family and friends, my orthodox upbringing. ... I was suddenly free to uproot myself."