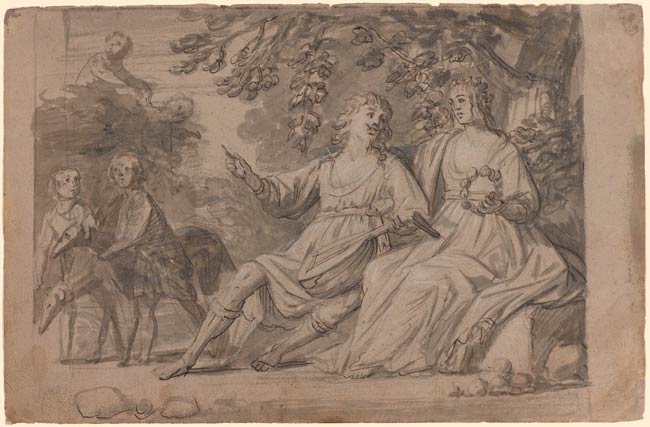 Pastoral scene of a man and a woman, presumed portraits of Frederick V and Elizabeth Stuart of Bohemia. Verso: Portrait of a young man with a woman tying a sash on his arm, and a putto attaching his sword
Black chalk, with pen and brown ink, gray wash, and white chalk, on gray-brown paper; contours indented for transfer.
10 x 15 1/4 inches (25.3 x 38.8 cm)
Partial Promised Gift of the Baymeath Art Trust and partial purchase on the Ryskamp, Seligman, and William Karatz and Joan Smith Endowment Fund.
Inscription:
Watermark: Circle with indecipherable lines inside.