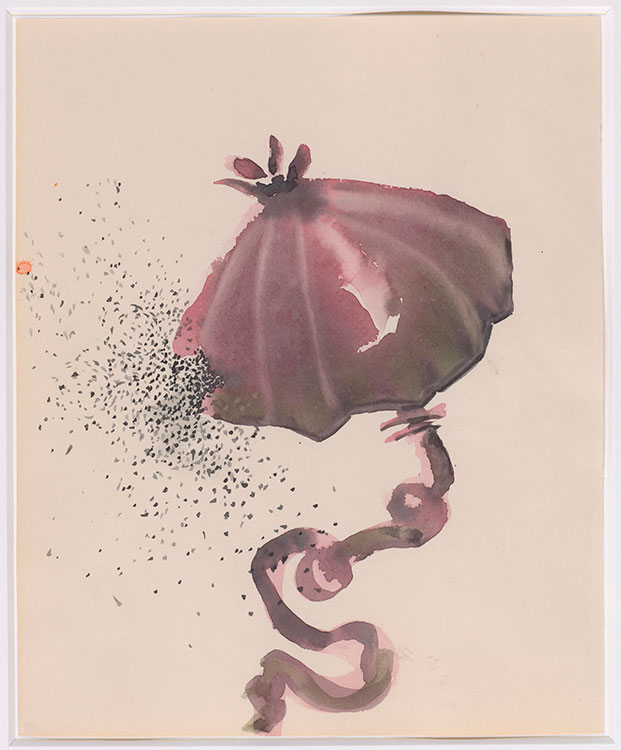 8 x 10 inches (20.5 x 25.5 cm)
Gift of the Modern and Contemporary Collectors Committee.
Provenance:
The artist. Purchased from Spruth Magers Gallery, Cologne and Berlin.
Notes:
One of the most important German artists of her generation, Trockel established an international reputation in the late 1980s based primarily on machine-knitted wool paintings. Although she works in a variety of media, drawing is central to her practice. Avoiding a signature style, Trockel weaves recurring themes throughout her oeuvre, notably female identity and the refusal to accept traditional hierarchies that elevate the fine arts above applied and decorative arts. The Morgan's two drawings titled Mechanical Reproduction (see also 2014.23), reflect Trockel's interest in the metaphorical exploration of natural history, botany, and reproductive biology. Inspired by classical botanical drawings, they depict pods at the moment of bursting open and releasing poppy seeds. Trockel, however, introduces ambiguity and irony through subtle manipulations: the spiraling stem is exaggerated so as to resemble an umbilical cord.