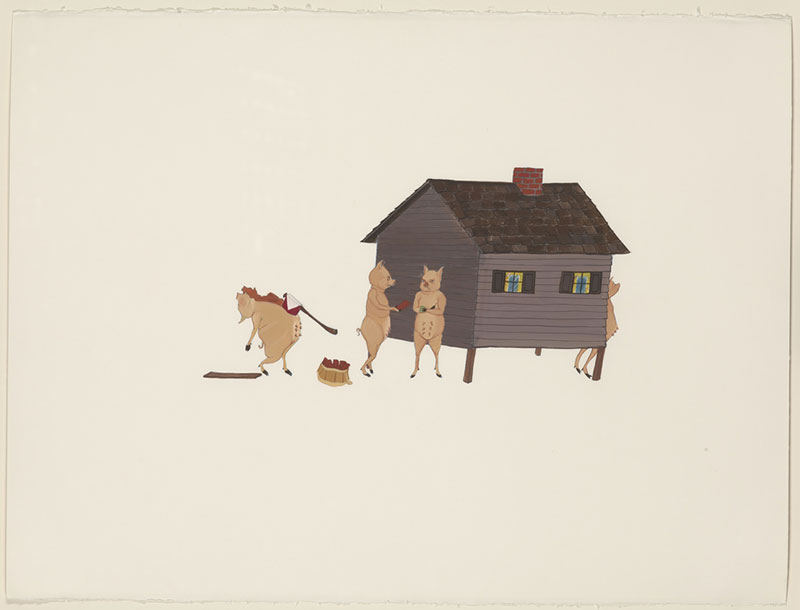 22 x 30 inches (559 x 762 mm)
Gift of Marianne Elrick-Manley and Amy Wolf.
Provenance:
The artist; Miller Block Gallery, Boston; Private collection, Boston; Marianne Elrick-Manley and Amy Wolf, New York.
Notes:
Amy Cutler rose to prominence in the late-1990s with her fantastical paintings and drawings inspired by fairy tales and other folk traditions. The present drawing, based on the folktale The Three Little Pigs, is characteristic of her approach: While the precise rendering, attention to details, and absence of background evoke children's book illustrations, a close look at the figures reveals a rather macabre interpretation involving violence and corruption. Cutler's work belongs to a current of narrative drawing that developed in the 1990s (which also includes the work of Canadian Marcel Dzama, for instance), in which artists spin ambiguous allegories and bizarre narratives in a style reminiscent of traditional story-telling modes such as medieval illuminations, popular illustrations, and miniatures.