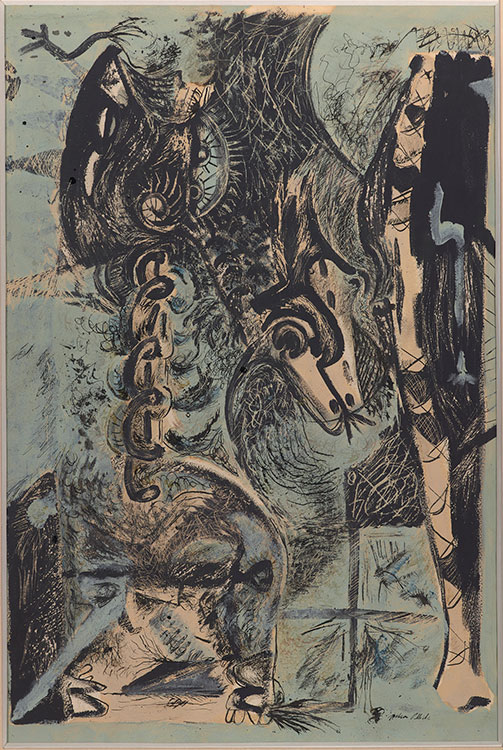 Opaque paint, pen and black and red ink.
29 3/4 x 19 3/4 inches (755 x 501 mm)
Inscription:
Signed at lower right, in black ink, "Jackson Pollock".
Provenance:
Hans Hofmann (1880-1966; gift of the artist?); estate of Hans Hofmann; (André Emmerich Gallery); Eugene V. and Clare E. Thaw Charitable Trust.
Notes:
Totemic figures and combinations of human and animal forms are typical of Pollock's paintings and drawings of the early 1940s, when he investigated a wide range of sources, from Native American art and Mexican mural painting to Picasso and Surrealism. Merging these influences with an interest in Jungian theories, Pollock developed an imagery expressing fundamental human experience through references to primitive myths and archetypes. The linear quality of this drawing, which derives its rhythm and expressivity from the contrast between thick brushstrokes and delicate squiggles, anticipates the central role of drawing in Pollock's mature dripped paintings.