14 3/4 x 11 1/16 inches (376 x 282 mm)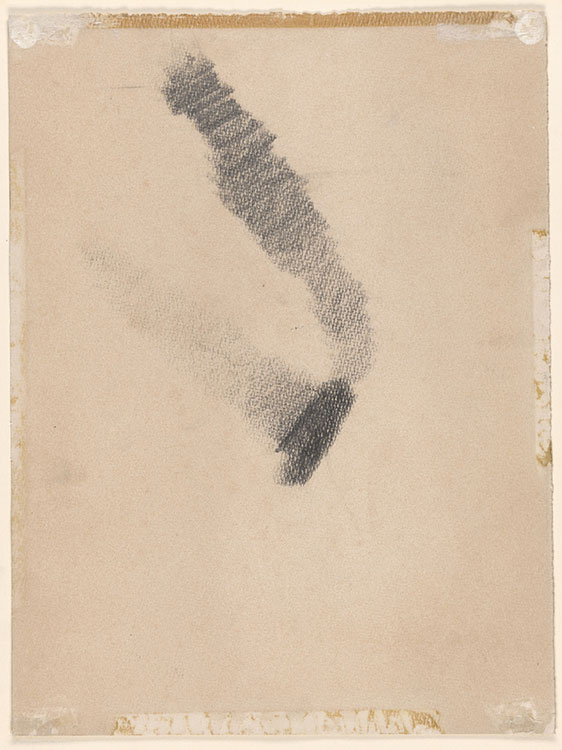 Provenance:
Pierre Matisse, New York; John Berggruen Gallery, San Francisco; Eugene V. and Clare E. Thaw, New York.
Notes:
During the war years, Matisse found comfort in music and took up the violin again. He also made several portraits of string players, such as this drawing of British violinist Eva Mudocci (born Evangeline Hope Muddock; ca. 1883--1953). A child prodigy famous for her passionate playing, she had earlier been the muse of Norwegian painter Edvard Munch (1863--1944). Despite its high degree of abstraction, this portrait powerfully conveys the sitter's presence. Depicted absorbed in listening or deep in thought, she smiles dreamily, her eyes closed and head resting against her hand. The harshness of her angular features--reflecting Matisse's interest in Cubism at the time--is relieved by the soft shading in the treatment of her hair.
Watermark: none.