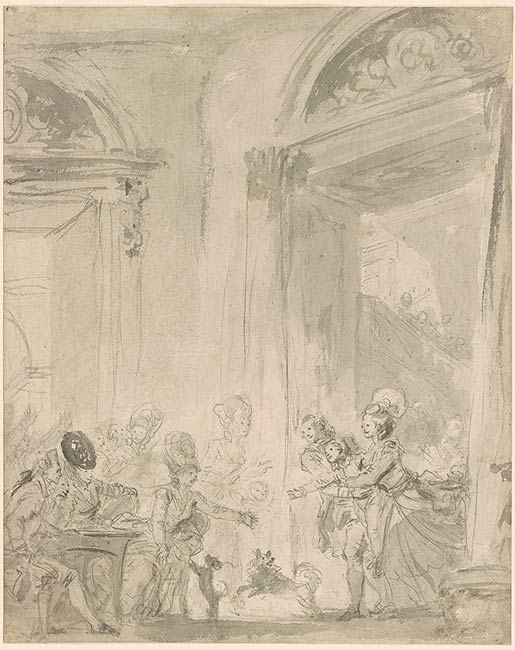 La Récompense. Verso: faint sketch of figure group under a tree
Black ink wash and black chalk, with incised lines, on laid paper; verso: black chalk.
16 15/16 x 13 1/2 inches (430 x 343 mm)
Purchased as the gift of the Fellows and with the special assistance of Walter Baker, Mme. Renée de Becker, Francis Kettaneh, Mrs. Paul Moore, John S. Newberry, Jr., Mr. and Mrs. Carl Stern, Mrs. Herbert N. Straus, and Forsyth Wickes.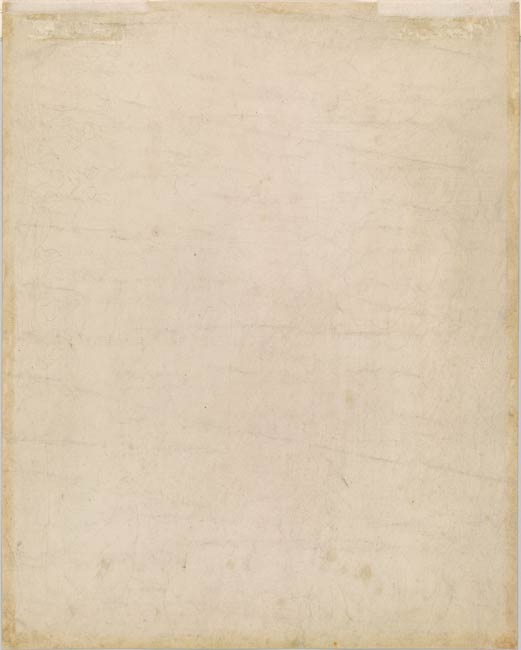 Provenance:
Hippolyte Walferdin; his sale, Paris, Hôtel Drouot, 12-16 April 1880, lot 261; Camille Groult (1832-1908); anonymous sale, Paris, Hôtel Drouot, 19 December 1941, no. 46, pl. III; Ancel; Mme Mottart; her sale, Paris, Galerie Charpentier, 8 February 1945, no. 38, pl. XXV; Jean Lansade; Galerie de Bayser, Paris.
Notes:
Watermark: none.
This drawing is Fragonard's first sketch for the finished drawing "La Récompense" or "Il a gagné le prix", now in the Marcille collection (see Ananoff, no. 27), which the artist transferred with a dry stylus and very few changes for his final composition.