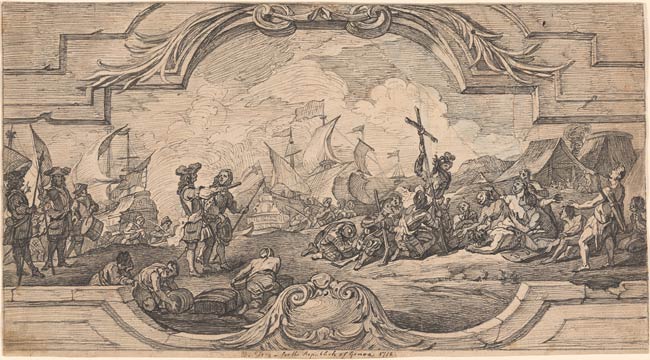 After Jean-François de Troy
Discovery of the New World
Pen and black ink on paper, inscribed with stylus; verso rubbed with chalk.
8 3/4 x 15 7/8 inches (222 x 404 mm)
Purchased as the gift of the Fellows.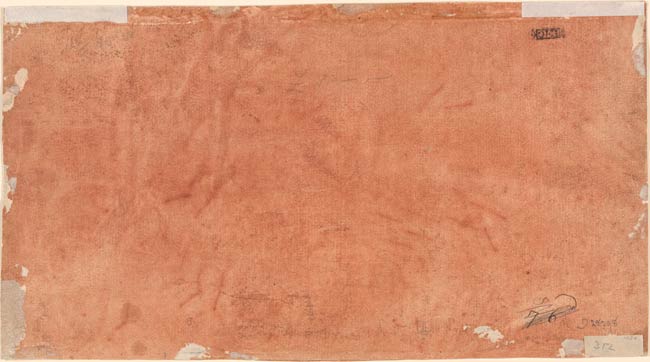 Inscription:
Inscribed at lower center margin in pen and brown ink, "De Troy - for the Republick of Genoa 1718".
Watermark: IHS and cross in an circle, centered between two chain lines, cross rising from crossbar of "H"(Christogram).
Provenance:
John MacGowan (Lugt 1496); Sir Bruce Ingram (Lugt S. 1495a); P & D Colnaghi and Co., Ltd., London.
Bibliography:
Adams, Frederick B., Jr. Fourteenth Annual Report to the Fellows of the Pierpont Morgan Library, 1965 & 1966. New York : Pierpont Morgan Library, 1967, p. 122-123.
Pierpont Morgan Library. Review of Acquisitions, 1949-1968. New York : Pierpont Morgan Library, 1969, p. 173.
Notes:
Corrections in the hand of the artist on added pieces of paper in right half of drawing.
Associated names:
MacGowan, John, -1803, former owner.
Ingram, Bruce, Sir, former owner.