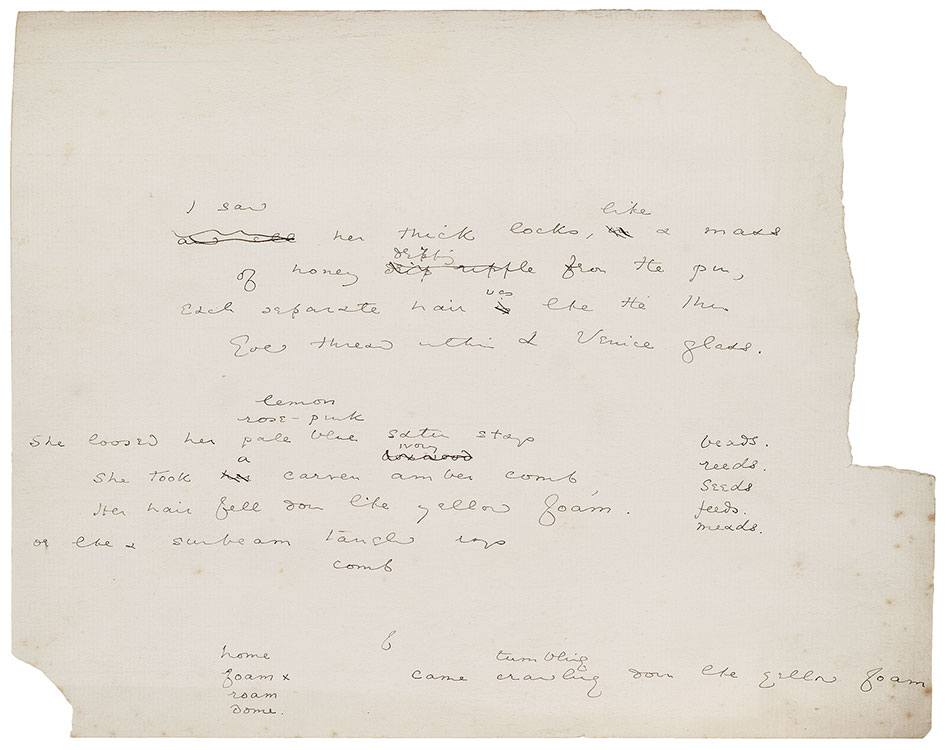 "La dame jaune." Autograph manuscript, ca. 1889? 1 p.
Gift of Lucia Moreira Salles, 2008
Transcription:
and all I saw her thick locks, in like a mass
    of honey drip ripple dripping from the pin,
Each separate hair is was like the thin
    Gold thread within a Venice glass.
She loosed her pale blue/rose-pink/lemon satin stays
    She took her a carven amber/ boxwood/ivory comb,
    Her hair fell down like yellow foam.
or like a sunbeam tangled rays
    comb
beads.
reeds.
seeds.
feeds.
meads.
home
foam x    came crawling/tumbling down like yellow foam
roam
dome.