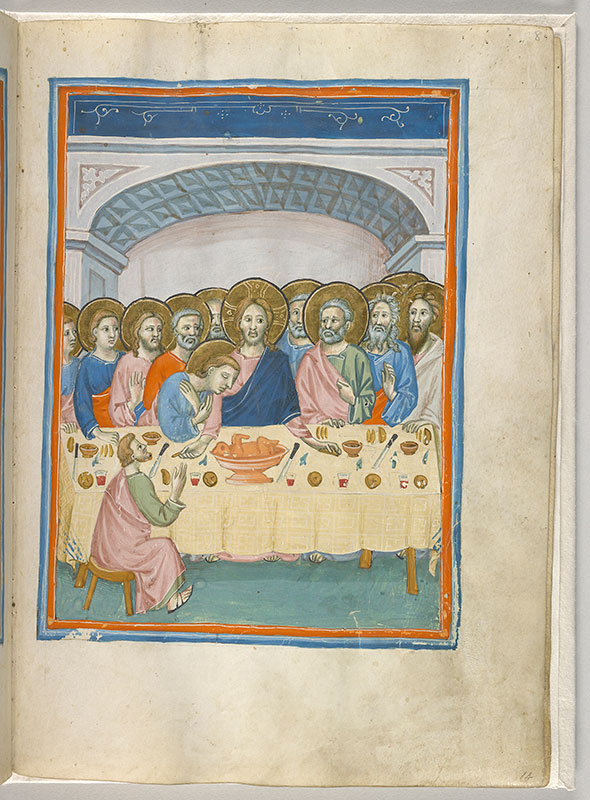 Purchased by J.P. Morgan (1867-1943) in 1919
Page description:
Christ: Last Supper -- Ten nimbed apostles flank Evangelist John, nimbed, resting his head on breast of Christ, decorated crossed nimbus, all behind draped table with bowls, glasses, knives, food, and animal, possibly lamb, in vessel. In foreground, Judas, seated on stool, raises right hand toward sop in one of Christ's extended hands. He holds food in left hand on the table.
Scene before room with coffered niche.
Decorated frame.