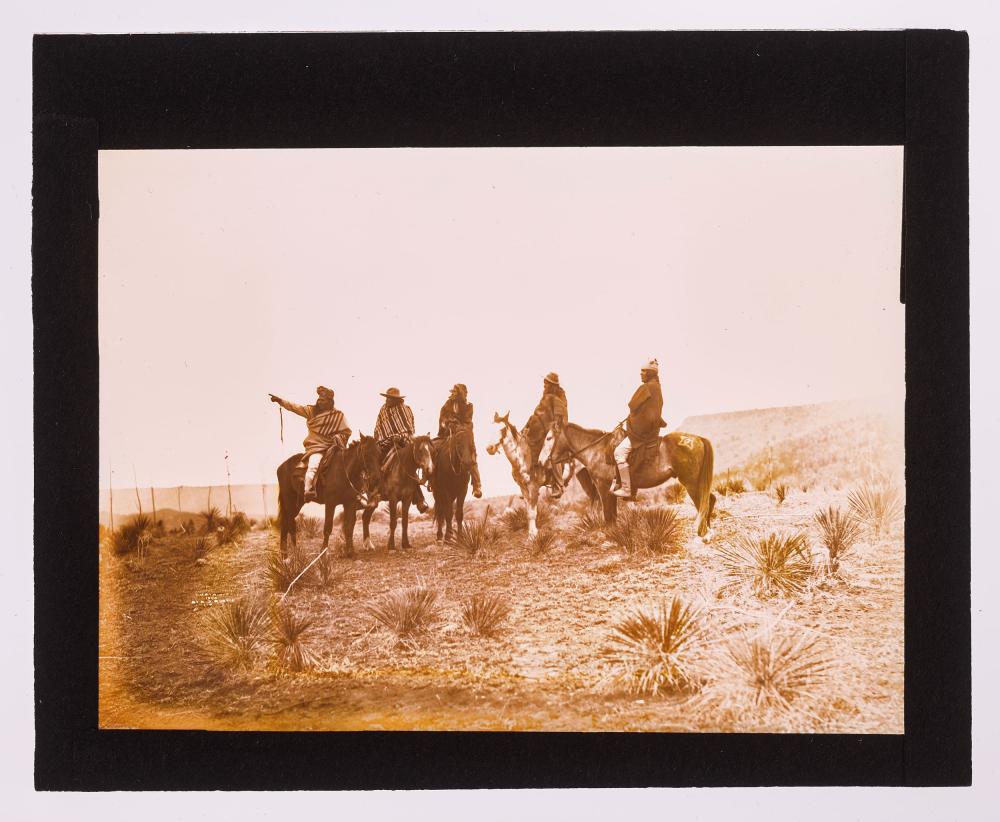 Summary:
Five unidentified men ride on horseback; one gestures into the distance (Apache).
Printed/Manufactured:
United States, ca. 1905-1910
Description:
1 lantern slide : photograph on glass, sepia toned ; 3 1/4 x 4 inches (lantern slide format)
Notes:
Title from E.S. Curtis's The North American Indian.
Forms part of a collection of lantern slides by Curtis (ARC 1176).
Bibliography:
Image published in: Edward S. Curtis. The North American Indian (1907-1930), volume 1 (1907), plate no. 19, title: "Lost trail --Apache"; copyright: "From Copyright Photograph 1903 by E.S. Curtis".<br>NAA MS 2010-28 National Anthropological Archives, Series 9.1, Edward Curtis negative log books, volume 2, page 6, negative number 117: The Lost Trail. Apache.