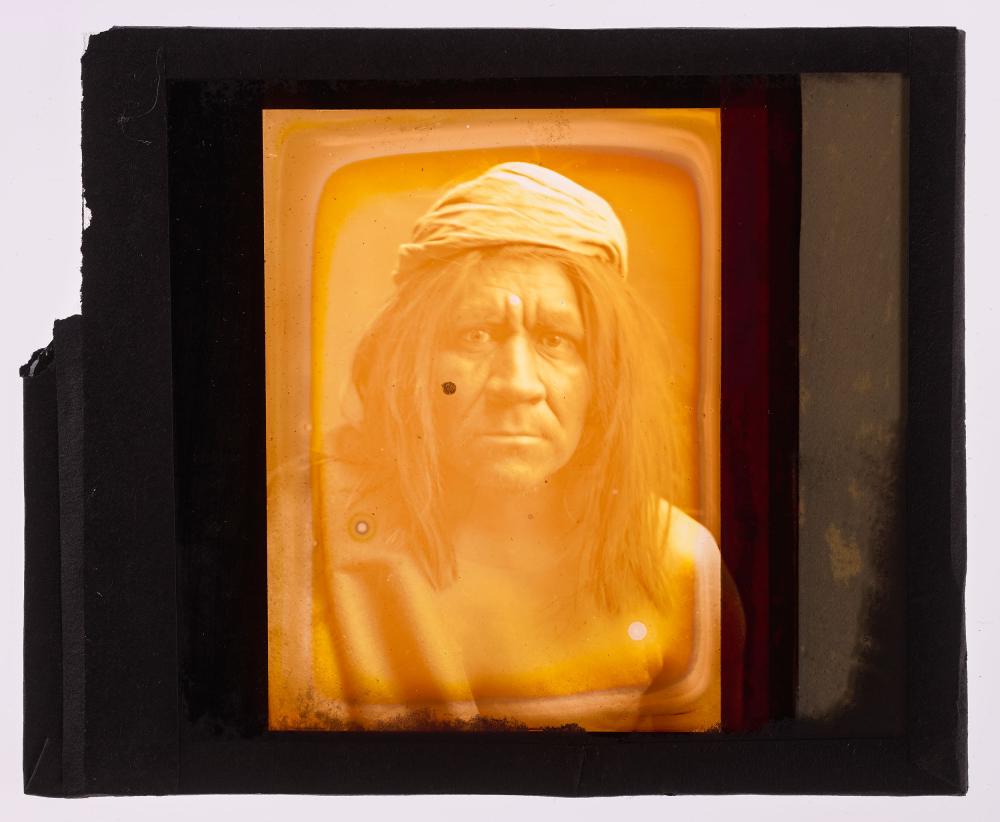 Title:
An unidentified man (Mojave/Mohave)
Summary:
Head-and-shoulders studio portrait of an unidentified man wearing a blanket over one shoulder and facing front (Mojave/Mohave).
Printed/Manufactured:
United States, ca. 1905-1910
Description:
1 lantern slide : photograph on glass, sepia toned ; 3 1/4 x 4 inches (lantern slide format)
Notes:
Title supplied by cataloger.
Forms part of a collection of lantern slides by Curtis (ARC 1176).
Bibliography:
Variant of an image published in: Edward S. Curtis. The North American Indian (1907-1930), volume 2 (1908), portfolio 2, plate number 57; photogravure dated "From Copyright Photograph 1903 by E.S. Curtis", title: "Mohave Chief".