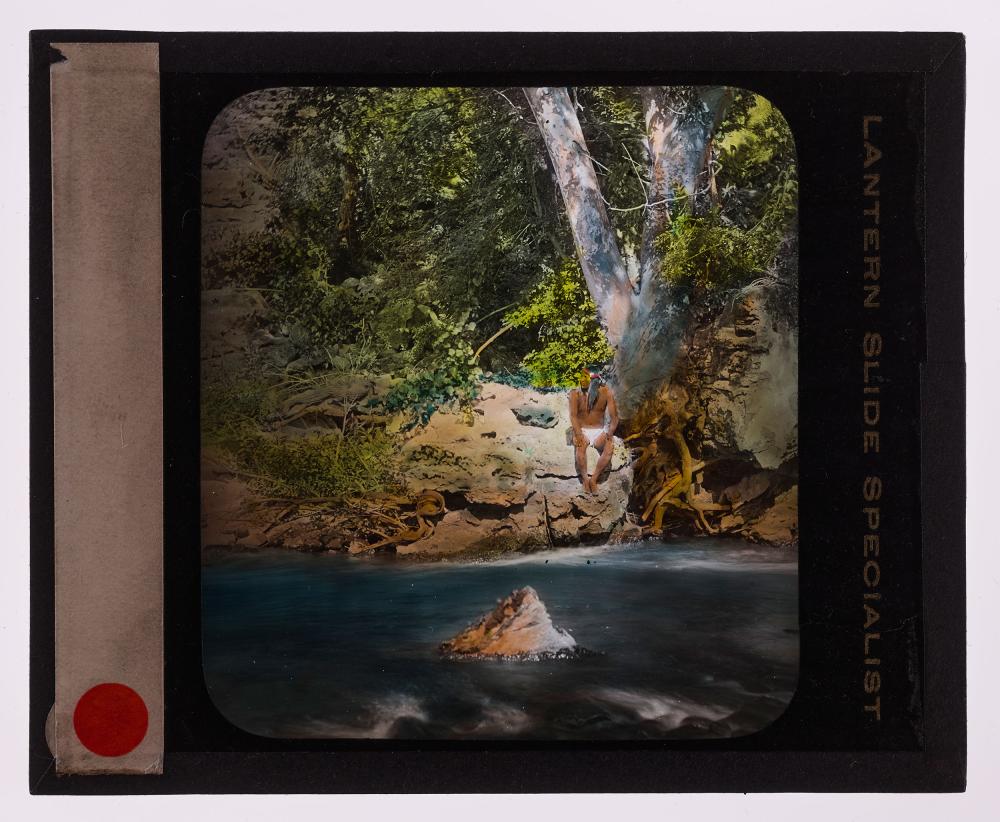 Title:
An unidentified man sitting on river bank (Apache)
Summary:
An unidentified man sitting among trees on a rock over the river, wearing a loincloth, looking away (Apache).
Printed/Manufactured:
United States, ca. 1905-1910
Description:
1 lantern slide : photograph on glass, hand colored ; 3 1/4 x 4 inches (lantern slide format)
Inscriptions/Markings:
With white label (blank) on left hand frame, with a red circular label affixed to bottom left; printed frame at right reads "Lantern slide specialist", marginal label on verso inscribed in pen, "The swimming pool on Blackriver."
Notes:
Title supplied by cataloger.
Forms part of a collection of lantern slides by Curtis (ARC 1176).
Bibliography:
Variant of an image featuring the same setting and subject published in: Edward S. Curtis. The North American Indian (1907-1930), volume 1 (1907), facing page xiv; photogravure dated "From Copyright Photograph 1906 by E.S. Curtis", with title "By the sycamore--Apache".