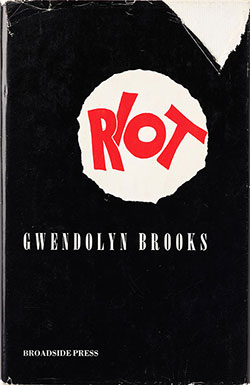 In conjunction with the exhibition Gwendolyn Brooks: A Poet's Work In Community, join poet, playwright, and 2020 Illinois Poet Laureate Angela Jackson for a conversation on the life and work of Gwendolyn Brooks with Nic Caldwell, Belle da Costa Greene Curatorial Fellow, Printed Books and Bindings. Jackson will be discussing her 2017 biography of Brooks, A Surprised Queenhood in the New Black Sun, and her experience tracing the interconnectedness of Brooks's legacy. The conversation will include poetry reading by Jackson of her own work and works of other poets inspired by Brooks, weaving together verse, history, and life experience.
After registering, participants will receive a confirmation email with instructions on how to participate using Zoom. We ask that you download the app in advance for the best user experience.
Tuesday, March 22, 2022, 3 PM
Tickets Options: Many of our digital programs are offered at low cost or free to the public. Please select the ticket price that best suits your needs and thank you for supporting our programming.
| | |
| --- | --- |
| $25 | Pay it Forward, reserve a Virtual Ticket and contribute towards keeping virtual programs accessible to those in need |
| $15 | General Admission Virtual Ticket |
| $5  | Limited Income Virtual Ticket |
| Free | Reserve a free Virtual Ticket for Morgan Members, students with a valid ID, or request a free Public Ticket |