Woody Guthrie (1912–1967) was one of the United States' greatest songwriters and storytellers. He penned well over three thousand songs, including "This Land Is Your Land," a tune that Bruce Springsteen once said was the best ever written about America. Escaping the Dust Bowl in the 1930s, Guthrie hit the road with a guitar and notebook, making his way to California with thousands of other Americans seeking a better life.
Then it was on to New York and other stops on the American map. Along the way, Guthrie became the voice of the forlorn farmer, the luckless laborer, the careworn immigrant, the angry union worker, and anyone else in the country's shadows. He fought fascism, corruption, and capitalism gone wild. He celebrated the beauty of the land and the brilliance of the nation's spirit. All this found its way into his songs.
Guthrie was also a painter, poet, illustrator, letter writer, novelist, diarist, and more. He wrote almost daily, pulling ideas from newspapers and conversations he heard on street corners and picket lines. The only thing that eventually stopped him was Huntington's disease, which would first sap his creative output and then take his life.
An American original, Woody Guthrie had become a national treasure by the time of his death. Influencing countless musicians worldwide, Guthrie lived by these simple words: "All you can write is what you see."
Unless otherwise noted, all works are created by Woody Guthrie (1912–1967) © Woody Guthrie Publications and provided courtesy of the Woody Guthrie Archives.
All lyrics by Woody Guthrie © Woody Guthrie Publications and/or WGP/TRO-Essex Music Group.
---
This exhibition is presented by the Woody Guthrie Center and Woody Guthrie Publications, in collaboration with the Morgan Library & Museum.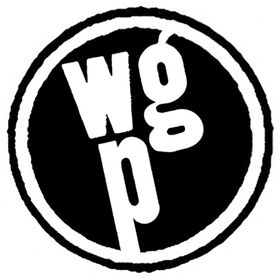 Woody Guthrie: People Are the Song is made possible by the Sherman Fairchild Fund for Exhibitions, the Charles E. Pierce, Jr. Fund for Exhibitions, Richard and Ronay Menschel, and the Margaret T. Morris Fund for Americana. Additional support is provided by Liz and Rod Berens, and Jon and Barbara Landau.