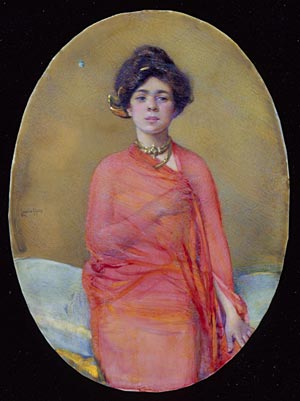 It was at the urging of his librarian, Belle da Costa Greene (1879–1950), that Pierpont Morgan purchased the core of his Islamic collection in 1911 and 1912. Greene had become Morgan's librarian in 1905 and continued working for his son, J. P. Morgan, Jr., after the senior Morgan's death in 1913. When the Pierpont Morgan Library was established in 1924, she was named its first director. Her role in developing the collection and transforming a private library into a major public institution cannot be overestimated. It could be said that the Morgan collection of Islamic manuscripts, in particular, was born of a love affair.

When Bernard Berenson, the eminent art historian, first met Greene at Pierpont Morgan's library in November 1908, it was love at first sight. During the summer of 1910, they saw the great exhibition of Islamic art in Munich together and were especially taken with the miniature paintings on view. This was not the first exhibition devoted to Islamic art—there were earlier ones in London, Paris, and Berlin—but it was certainly one of the most comprehensive, including carpets, weapons and armor, book arts, ceramics, jewelry, glass and crystal, works of stone, ivory, and wood, textiles, and metalwork. The catalogue listed 3278 entries, some consisting of several items. The frontispiece of the catalogue depicted Luitpold, Prince-regent of Bavaria, the exhibition's patron, and Pierpont Morgan was listed as a member of the organizing committee (no doubt owing to his friendship with Kaiser Wilhelm).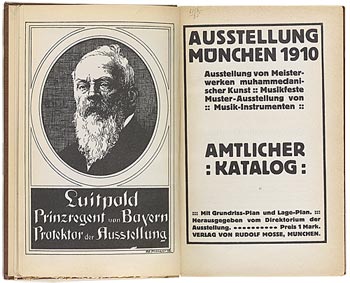 Is it any accident that Berenson formed a small collection of Islamic manuscripts between 1910 and 1913, and that Belle Greene, in early 1911, declared that she, too, wanted to assemble a fine personal collection? These were also the years during which Pierpont Morgan acquired his finest examples (guided, of course, by Belle Greene). After Morgan died in 1913, Greene wrote to Berenson that she feared that this line of collecting (Islamic manuscripts) was finished, just as she had "gotten her Mr. Morgan awakened to it." But Morgan's son, Jack, did go on to acquire a few early Qur˒ans.

Many years after Berenson visited the Munich exhibition with Belle Greene, she was still on his mind. Before Greene's death, he wrote to Meta Harrsen, the Morgan's Keeper of Manuscripts, instructing her to "give my love to Belle and tell her a day seldom goes by that I do not think of her." And after Greene's death, he wrote again to Harrsen (on 29 May 1950), informing her that he wished he could have attended her funeral, saying that no one other than he could claim to be "chief mourner." Greene eventually bequeathed her own collection of Islamic manuscripts to the Morgan in 1950, thus bringing a second important group of works into the collection.
Image captions:

Laura Coombs Hills. Watercolor on ivory of Belle da Costa Greene, ca. 1910. Gift of the estate of Belle da Costa Greene, 1950.
Title page of Ausstellung Munchen 1910, the catalogue of the1910 Munich exhibition devoted to Islamic art. Gift of Belle da Costa Greene, 1935.