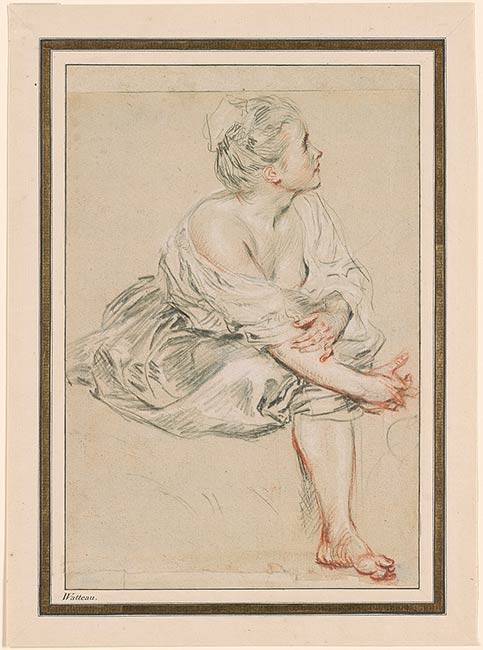 Black, red, and white chalk on buff paper.
10 x 6 3/4 inches (254 x 171 mm)
Purchased by J. Pierpont Morgan (1837-1913) in 1911.
Provenance:
Sarah Ann James, London; probably her sale, London, Christie's, 22-23 June 1891; Thomas Agnew & Sons, London; from whom purchased in 1911 by J. Pierpont Morgan (no mark; see Lugt 1509).
Notes:
Watermark: none visible through lining.
This drawing was etched by François Boucher in "Figures de différents caractères, de paysages et d'études" (as no. 214), a compendium of 103 prints after Watteau's drawings published as tribute to the artist soon after his death.