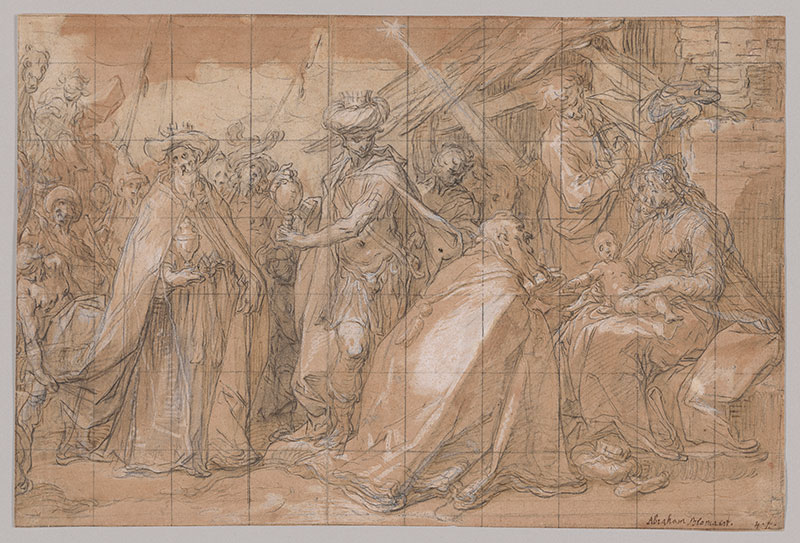 Pen and brown ink, brown wash, and white opaque watercolor, over black chalk, on paper; squared for transfer.
8 5/8 x 12 7/8 inches (218 x 328 mm)
Gift of the Kasper Collection.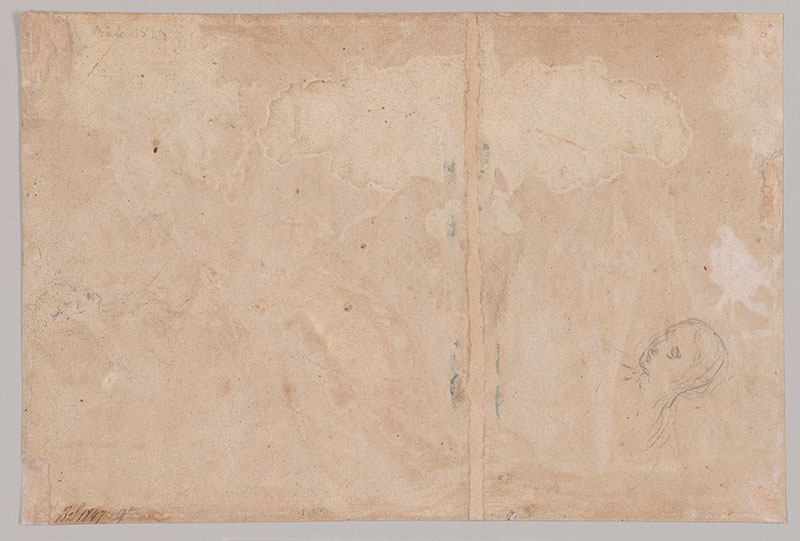 Provenance:
Katrin Bellinger, Kunsthandel, Munich; Herbert Kasper (1926-2020), New York.
Notes:
This striking, large-scale sheet is an excellent example of the Caravaggesque manner which dominated Bloemaert's artistic output during the 1620s. Over the course of this decade, the artist often returned to the subject of the Adoration of the Magi, which allowed for the creation of busy, complex compositions, at which he excelled. This drawing might have been preparatory for a painting commissioned for the Jesuit church in Brussels, now at the Musée de Grenoble.
Watermark: Shield with three closed arches inside, over HAS or H4S. Watermark, beta radiograph. Shield, closed arches, HAS, H4S.