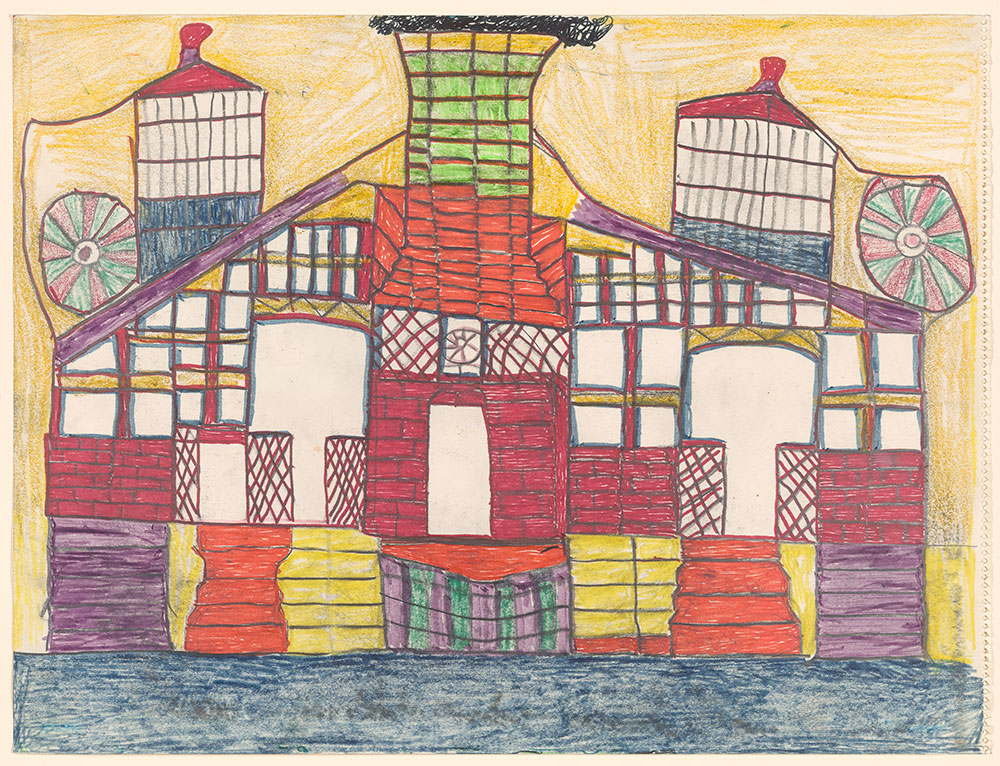 Wax crayon, porous-point pen, and graphite on wove paper.
18 1/16 x 24 in. (45.9 x 60.9 cm)
Gift of the Souls Grown Deep Foundation from the William S. Arnett Collection and purchase on the Manley Family Fund.
Notes:
Speller worked as a sharecropper in the Mississippi Delta region before relocating to Memphis in 1939. He worked as a landscaper and garbage collector, and found solace in art and music. This drawing of a courthouse building is drawn in his characteristic style, which through pattern and color imbues even the most solemn and symmetrical structure with a sense of whimsy and rhythm.