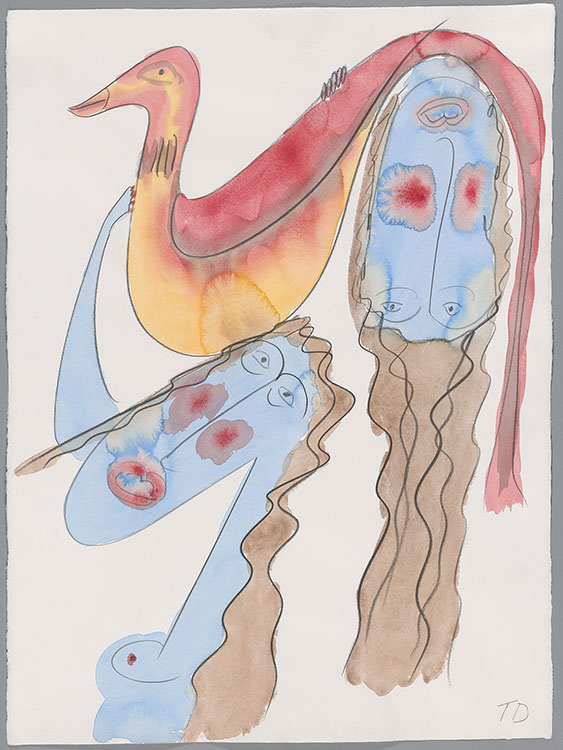 Posing Movie Stars Holding the Freedom Bird
Watercolor and graphite on wove paper.
30 x 22 inches (76.2 x 55.9 cm)
Gift of the Souls Grown Deep Foundation from the William S. Arnett Collection and purchase on the Manley Family Fund.
Notes:
Born in rural Alabama on a cotton plantation, Dial worked on the farm during his youth and later as a metal worker at the Pullman Standard railroad-car manufacturing plant, where he learned to weld. He began using scraps of wood and metal and other found objects to construct assemblages inspired by the African-American tradition of "yard art," talismanic objects constructed for commemoration and protection. His work often addresses subjects including Black history, racial discrimination, spiritualism, and family relationships. Dial began drawing in 1990, relatively late in his career. Birds, such as the one seen in this drawing, were among his favorite subjects, metaphors of freedom and constraint. He also associated them with femininity; the 'freedom bird' in this drawing is held by two rouged women, whom he identifies in the title as posing movie stars.