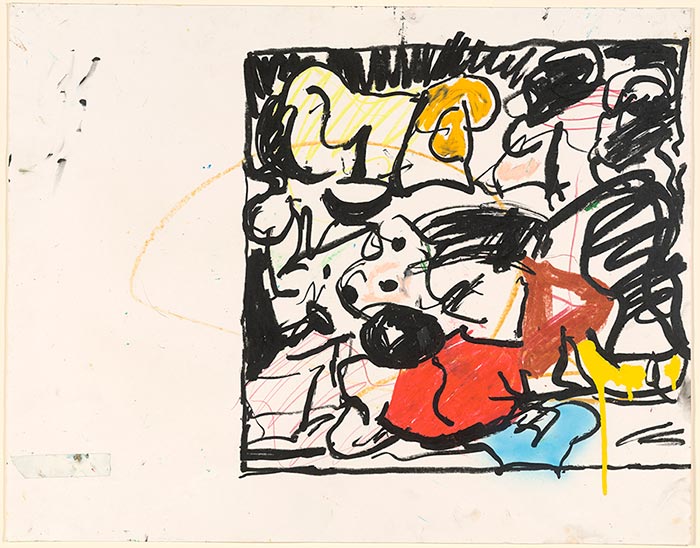 Oil paint, oil stick, crayon, spray paint, and synthetic polymer paint on wove paper.
22 x 28 inches (55.9 x 71.1 cm)
Gift of Wendy and Stanley Sloan.
Notes:
After spending his teenage years making graffiti, Brooklyn artist Martinez developed an imagery influenced by urban and popular culture, but also by artists such as Arshile Gorky and Philip Guston. Drawing plays a major role in his practice as he strives to preserve the speed and spontaneity of the drawn mark when painting on a larger scale. The present sheet is characteristic of Martinez's graphic energy, which is kept in check by the framing device, a common feature in his work. It balances exuberant gestural abstraction with glimpses of representation, here perhaps an allusion to Snoopy the dog. Martinez, who is represented by Mitchell-Ines & Nash in New York and Timothy Taylor in London, has gained prominence in the last ten years.