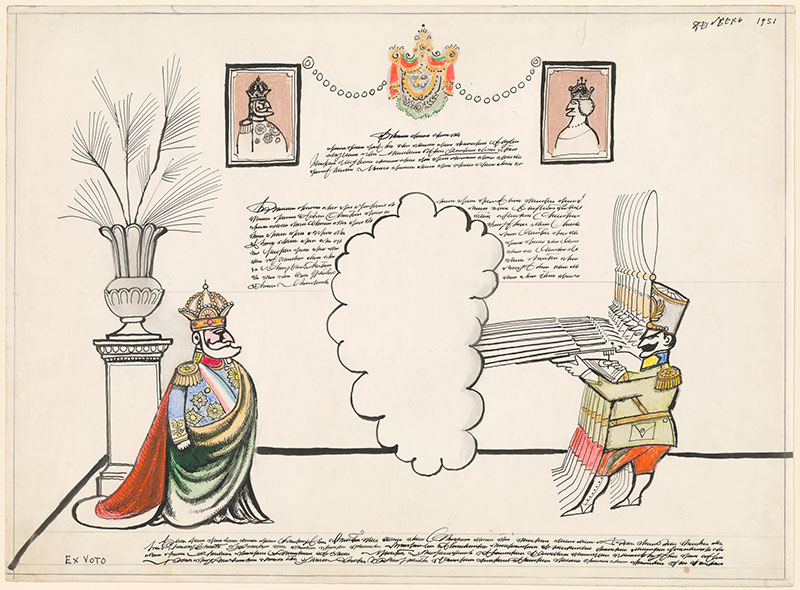 Ex Voto: Execution of King
Ink, pencil, crayon and colored pencil on paper.
14 3/8 x 19 1/4 inches (36.5 x 48.9 cm)
Gift of the Saul Steinberg Foundation.
Provenance:
The Saul Steinberg Foundation.
Notes:
SSF 1384.
This generous gift from the Saul Steinberg Foundation of eighteen drawings by the famous New Yorker artist offers an overview of his career spanning more than fifty years, from the 1940s to the 1990s. The gift includes finished drawings in watercolor and colored pencil that make clear Steinberg's essential contribution to drawing beyond his famous cartoons. Among the highlights are Strada Palas (1942), in which the artist remembers a domestic scene from his childhood in Bucharest, and the seven sheets that comprise The Line (1959), a distillation of the artist's sprawling 1954 mural of the same name. Many of the works in the donation were featured in the Morgan's 2006 exhibition Saul Steinberg: Illuminations.