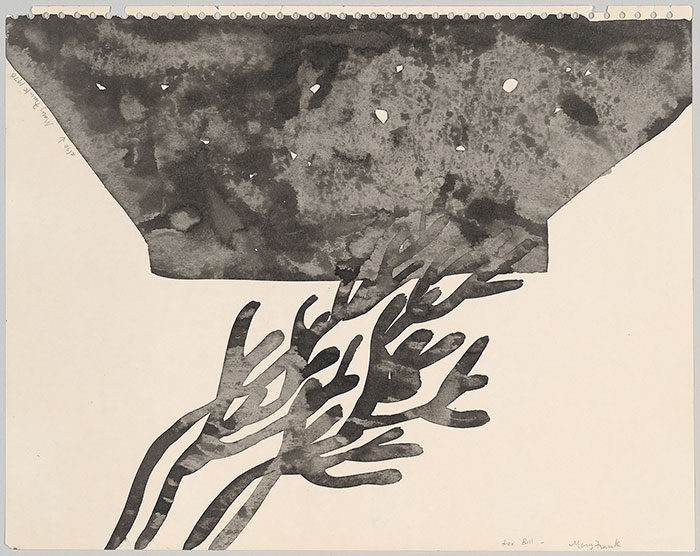 10 15/16 x 13 7/8 inches (27.8 x 35.2 cm)
Gift of William and Norma Anthony.
Inscription:
Upper left, written diagonally, "Mary Frank 1970" and "also [down arrow]"; lower right, "for Bill - Mary Frank"
Provenance:
William Anthony, as a gift from the artist.
Notes:
London-born American artist Mary Frank established her reputation in the 1970s with evocative figural sculptures in clay. In the 1990s she turned to painting, but drawing has always been a central part of her studio practice. She often plays with traditional ideas of figure and ground. In this early drawing, which she gave to fellow artist Bill Anthony, Frank drew the nighttime view through the skylight in her studio. The ceiling is delineated by the unaltered paper reserve. An inscription written diagonnally on the upper left indicates that the drawing may be rotated three hundred and sixty degrees.