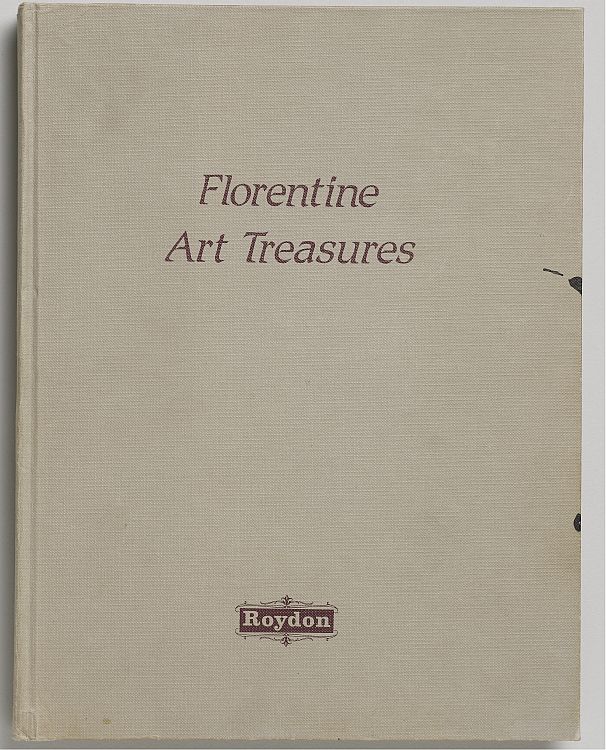 Al Taylor's drawings on pages of the book "Florentine Art Treasures" by Rosa Maria Letts (London: Roydon, 1970)
Ink, gouache, marker, and correction fluid on pages of a book.
Closed: 12 1/8 x 9 3/8 inches (30.8 x 23.8 cm)
Notes:
Active in New York in the 1980s and 90s as a sculptor and draftsman, Taylor found inspiration for his lyrical and witty abstract compositions in banal objects and everyday situations. In this unusual object, Taylor drew over text and images in a book on Florentine Renaissance painting. He altered the meaning of the text by blacking out parts of it and offered new interpretations of the paintings through his additions of black ink and white correction fluid. The puddle-like motifs and wordplays relate to the drawings Taylor was making at the same time, such as the 1992 Peabody series, of which the Morgan owns an important example (acc. no. 2011.7).