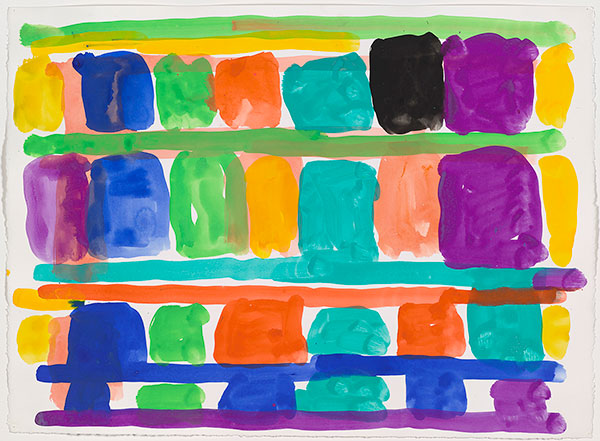 22 7/16 x 30 1/2 inches (57 x 77.5 cm)
Gift of the Modern and Contemporary Collectors Committee.
Notes:
A former student of Philip Guston, Whitney decided early on to embrace abstraction despite feeling some pressure, as a Black artist, to use figuration to evoke the racial experience. In the 1990s, he adopted the idea of stacking rectangles of color, the grid format allowing him to focus on color relationships to convey emotion and feeling. He applied the paint loosely, activating the surface with a sense of rhythm and improvisation derived from his love of jazz.