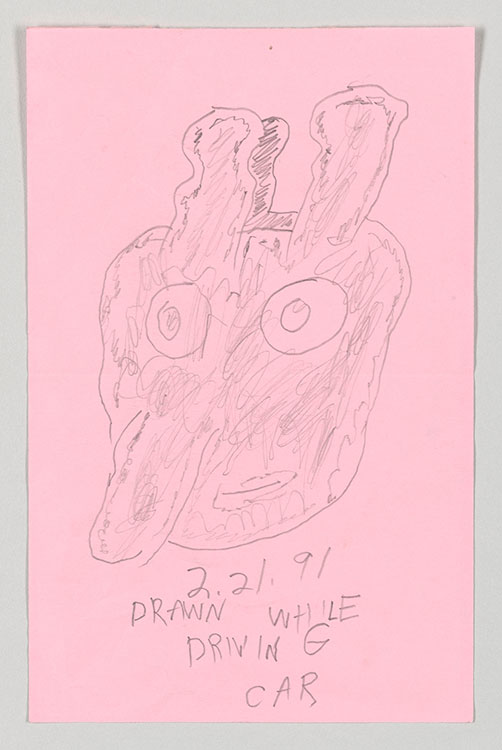 Drawn While Driving Car, February 21, 1991
Graphite pencil on paper.
8 1/2 x 5 1/2 inches (21.7 x 14 cm)
Gift of William and Norma Anthony.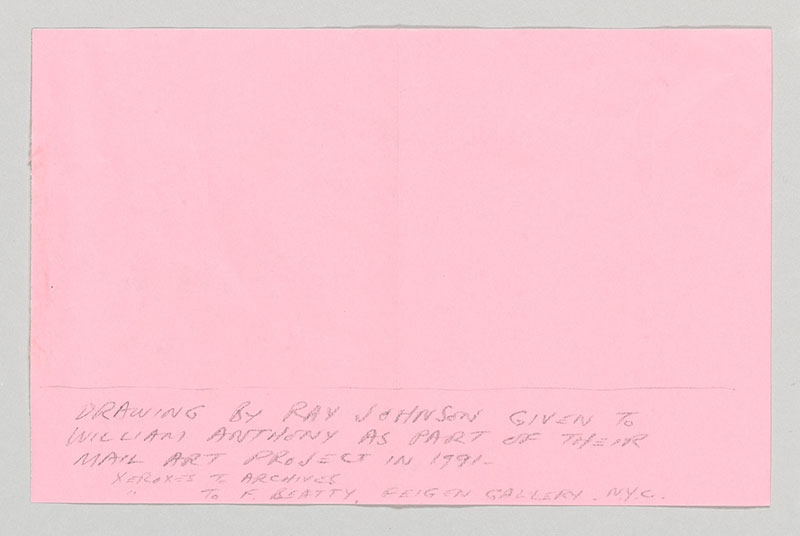 Provenance:
William and Norma Anthony.
Notes:
Mail art pioneer Ray Johnson sent artworks through the U.S. postal service to an extensive network of correspondents, often exhorting them to add something to a drawing or collage and then return it. In appreciation of such an exchange with artist Bill Anthony in 1991, Johnson sent him this drawing of a bunny, his signature motif, created, as the inscription tells us, while the artist was driving a car.