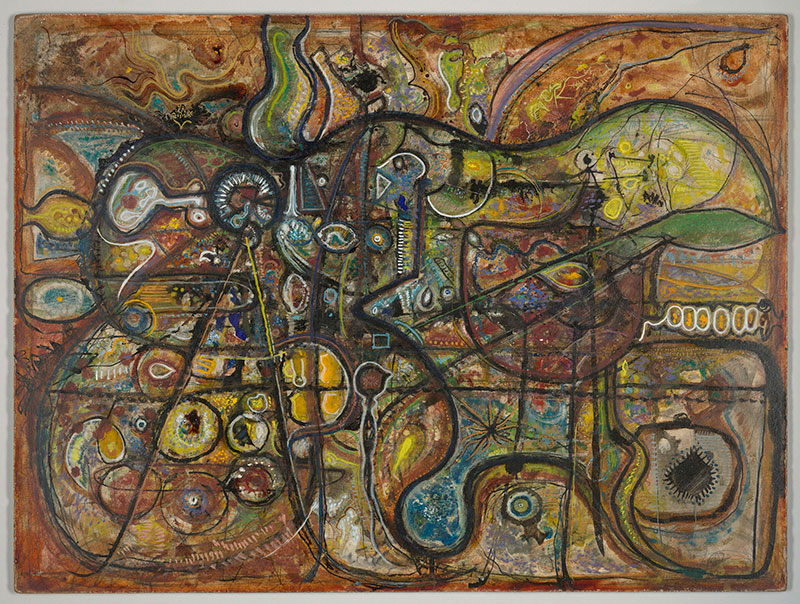 Pen and brush and ink, watercolor and opaque watercolor, oil paint, crayon, and graphite pencil, with scratching and selectively applied glaze on paperboard prepared with white ground.
17 7/8 x 23 15/16 inches (45.4 x 60.8 cm)
Gift of the Richard Pousette-Dart Estate.
Provenance:
The Richard Pousette-Dart Estate.
Notes:
Associated with the Abstract Expressionist movement, Pousette-Dart produced an important body of works on paper in the early 1940s in which he explored complex techniques to create mysterious and evocative semi-abstract imagery. Combining a free application of color with exacting calligraphic details and an intricate layering of mediums, Passacaglia--whose title evokes dance rhythm--is an example of these works that test the border between painting and drawing.