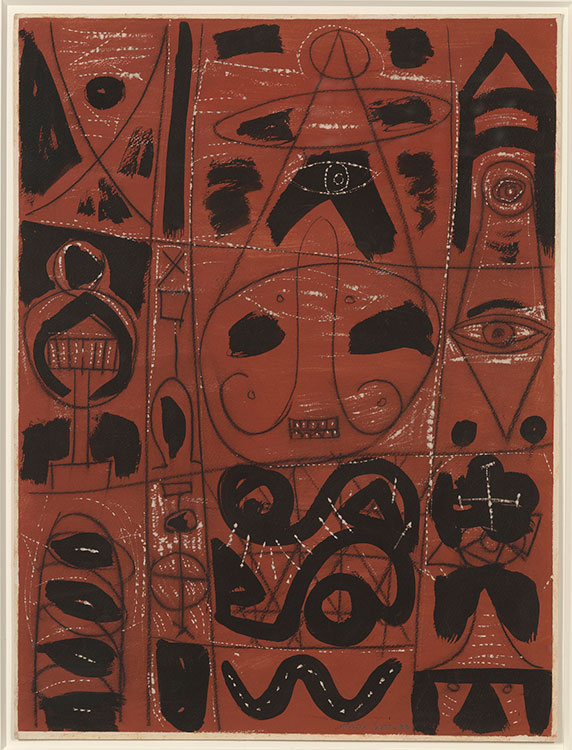 Gouache and sgraffito on paper.
24 x 18 inches (610 x 457 mm)
Purchased on the Fellows Endowment Fund, the Manley Family Fund, the Acqusitions Fund, the Modern and Contemporary Acquisition Fund, and as the gift of Louisa Sarofim, Whitney Armstrong, the C. Jay Moorhead Foundation, Larry and Lucy Ricciardi, and Dian Woodner.
Provenance:
Esther Gottlieb; The Adolph and Esther Gottlieb Foundation; Private collection.