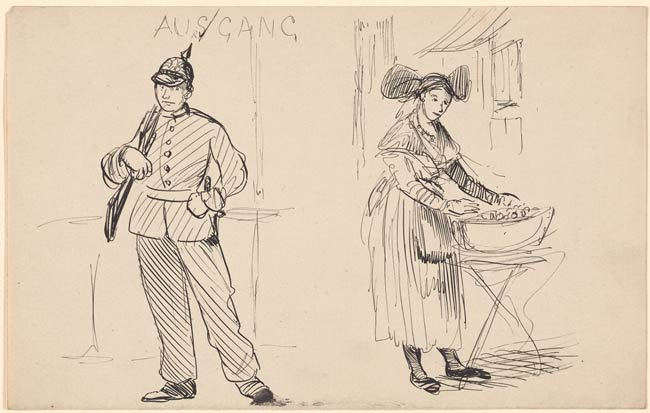 Sketch of a Guard Holding a Rifle and Wearing a Spiked Helmet (left). Sketch of Female Street Vendor (right)
Pen and black ink on paper.
4 3/8 x 7 inches (112 x 178 mm)
Bequest of Gordon N. Ray, 1987.
Provenance:
From the library of Gordon N. Ray.
Notes:
One of a group of 35 travel drawings, sketches, and studies evidently done by Caldecott during a tour or tours of the continent and elsewhere.
Title supplied by cataloger; attribution from Gordon Ray inventory.
Associated names:
Ray, Gordon Norton, 1915-1986, former owner.