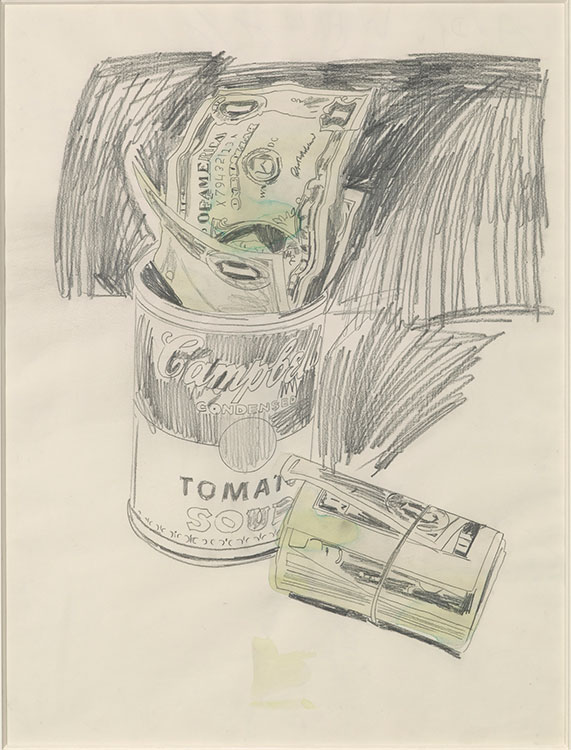 Campbell's Soup Can and Dollar Bills
Graphite pencil and watercolor on paper.
24 x 18 inches (61 x 45.7 cm)
Gift of the Roy and Dorothy Lichtenstein Collection.
Provenance:
Leo Castelli Gallery Benefit Auction for Contemporary Performing Arts Benefit Exhibition; Collection of Dorothy and Roy Lichtenstein.
Notes:
By 1960, Warhol was a successful commercial artist known primarily for his designs for shoe advertisements. Wishing to move from commercial to fine art, he adopted the free, gestural style of the Abstract Expressionists. This drawing belongs to the brief, early Pop period during which Warhol applied this style to images of consumer culture. Soon after, he began using the silkscreen technique that would become the hallmark of his work.