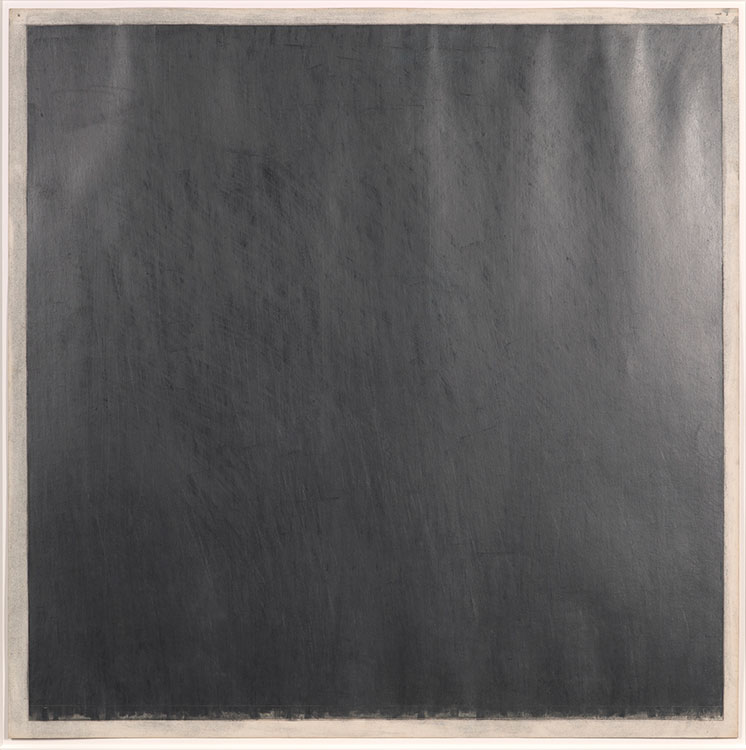 Graphite pencil and beeswax on paper.
26 x 26 inches (66 x 66 cm)
Gift of the Roy and Dorothy Lichtenstein Collection.
Provenance:
Klaus Kertess, New York; Collection of Roy and Dorothy Lichtenstein.
Notes:
In this early drawing, Marden combined graphite with beeswax to achieve a rich, saturated surface that reflects light. The work shows Marden at the crossroads between the two tendencies that dominated artistic production in the United States during the 1960s: the legacy of Abstract Expressionism and the primacy of Minimalism. Although the reduced palette and exploration of geometric shapes relate to the Minimalist aesthetic, the gestural quality of the worked surface evokes an Abstract Expressionist approach.