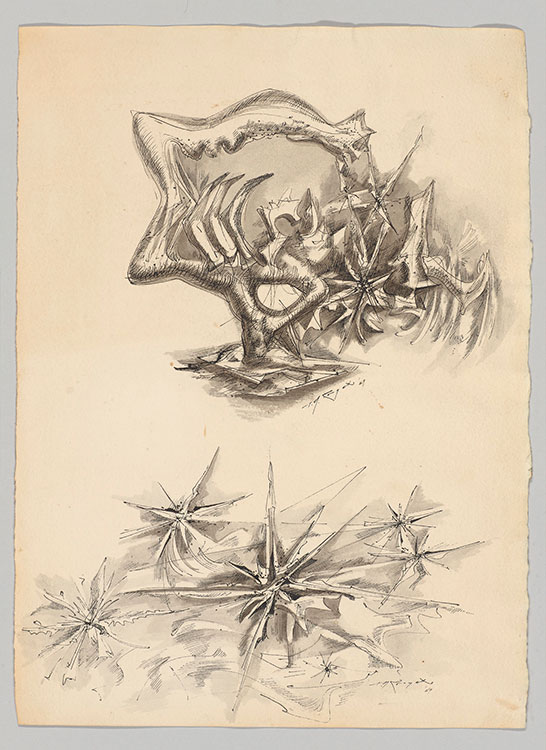 Pen and ink and wash on paper.
Gift of Dr. Lawrence and Regina Dubin.
Provenance:
Dr. Lawrence and Regina Dubin.
Notes:
A major abstract expressionist sculptor, Roszak was also a prolific draftsman throughout his career. In menacing figures inspired by plants and animals, especially cacti and insects, he explored themes of death, destruction, and ritual violence across media. This drawing inspired by various forms of marine life relates to a welded steel sculpture from 1947 of the same title.