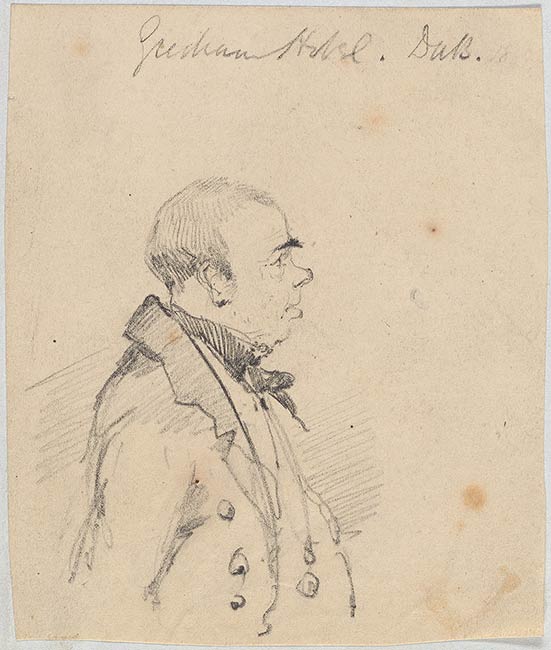 Hablot Knight Browne, called Phiz
Head-and-Shoulders Study of a Man in Profile, Facing Right
4 x 3 3/8 inches (104 x 86 mm); mounted on leaf: 8 13/16 x 7 3/8 inches (225 x 188 mm)
Bequest of Gordon N. Ray, 1987.
Provenance:
From the library of Gordon N. Ray.
Notes:
At head of drawing in pencil: Gresham House. Dub.
One of 8 drawings mounted on 6 detached leaves removed from a sketchbook or album, with a single cover leaf reading "Contents" followed by listed contents reading "Heads. Characters - Male & Female. Caricatures".
Title supplied by cataloger.
Associated names:
Ray, Gordon Norton, 1915-1986, former owner.