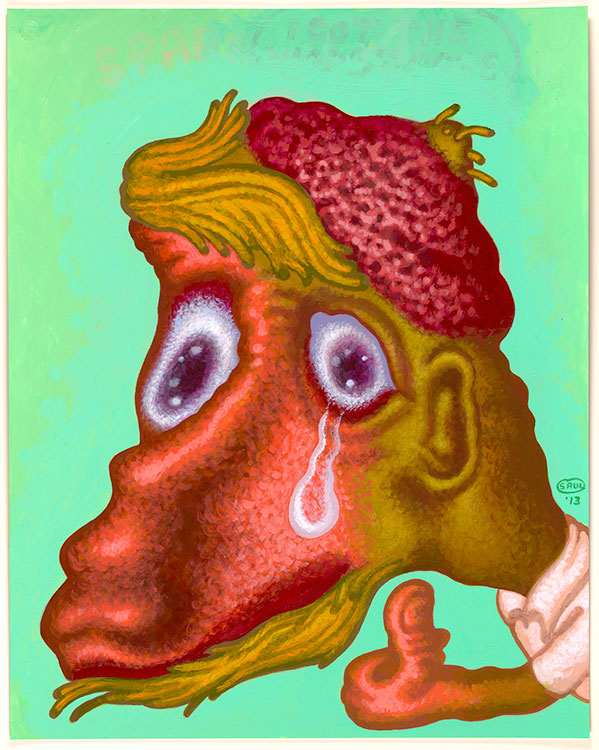 Acrylic and colored pencil on paper.
29 x 23 inches (740 x 580 mm)
Inscription:
Signed and dated at lower right.
Notes:
Peter Saul came to prominence in the early 1960s as part of the Pop art movement, though his works eschewed the slickness of Lichtenstein or Warhol in favor of a more painterly manner and more subversive imagery. Throughout his career Saul has remained a controversial figure due to the social and political implications of his cartoon-inspired paintings. But his impudent jokes and flirting with bad taste have also made him a cult figure among younger artists such as Mike Kelley. In the 1980s Saul developed a meticulous technique of dappled brushstrokes, visible in the present portrait--a poignant yet comical rendering of a crying creature signaling what appears to be a thumbs-up gesture. Its garish colors and distorted features are typical of Saul's art.