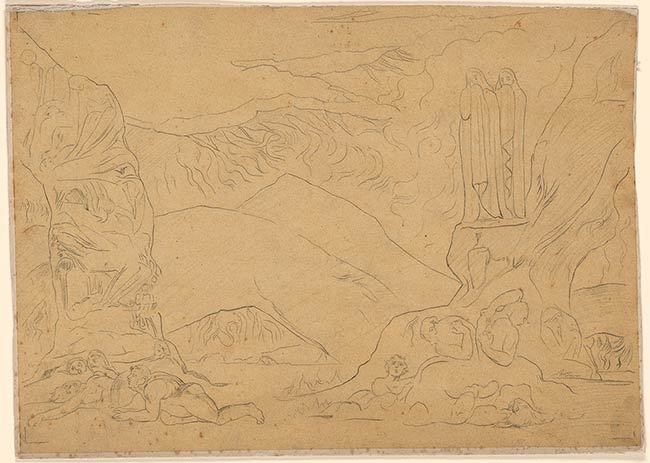 The Circle of the Falsifiers
Black chalk and graphite, on tracing paper mounted on card.
9 11/16 x 13 5/8 inches (247 x 346 mm)
Gift of Mr. Herman Cohen.
Provenance:
Herman Cohen, Sandy Hook, Conn.
Notes:
Copy on tracing paper by an unknown copyist of William Blake's design illustrating canto 29 of Dante's Inferno.
Summary:
Traced sketch shows a rock-like arch or tower of bodies at far left and other naked figures sitting or lying on ground in a hilly landscape with flames and clouds; at right, Dante and Virgil stand on a rise overlooking the scene, as they cover their mouths or noses with their gowns.
Associated names:
Cohen, Herman, former owner.
Dante Alighieri, 1265-1321. Inferno.