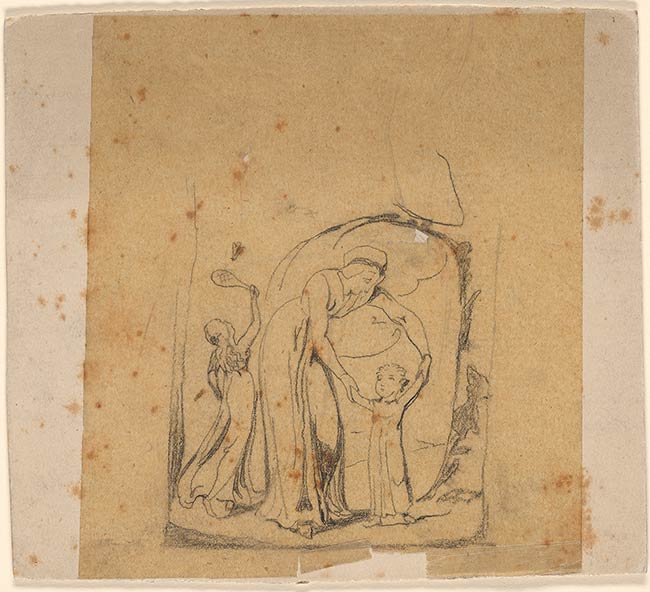 Black chalk on tracing paper mounted on card.
5 x 4 1/2 inches (127 x 114 mm)
Gift of Mr. Herman Cohen.
Provenance:
Herman Cohen, Sandy Hook, Conn.
Notes:
Copy on tracing paper by an unknown copyist of William Blake's design for his poem "The fly", from his Songs of innocence and of experience.
Summary:
Traced sketch shows a female figure in a gown and cap, holding the hands of a gowned infant, guiding its steps; to the left, a gowned female child hitting a shuttlecock with a racquet.
Associated names:
Blake, William, 1757-1827. Songs of experience.
Cohen, Herman, former owner.