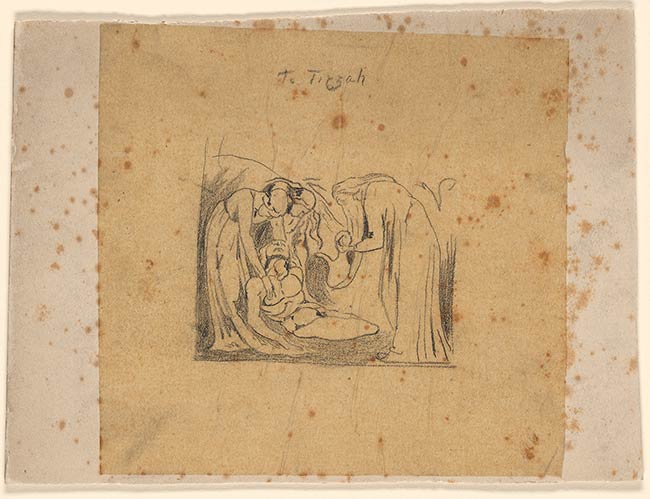 Black chalk on tracing paper mounted on card.
4 13/16 x 4 15/16 inches (122 x 125 mm)
Gift of Mr. Herman Cohen.
Provenance:
Herman Cohen, Sandy Hook, Conn.
Notes:
Copy on tracing paper by an unknown copyist of William Blake's design for his poem "To Tirzah", from his Songs of innocence and of experience.
Summary:
Traced sketch shows a nude male figure seated on the ground, supported by two gowned female figures standing behind him; a bearded gowned male figure stands to the right, offering the other man a drink from a jug or vessel.
Associated names:
Blake, William, 1757-1827. Songs of experience.
Cohen, Herman, former owner.