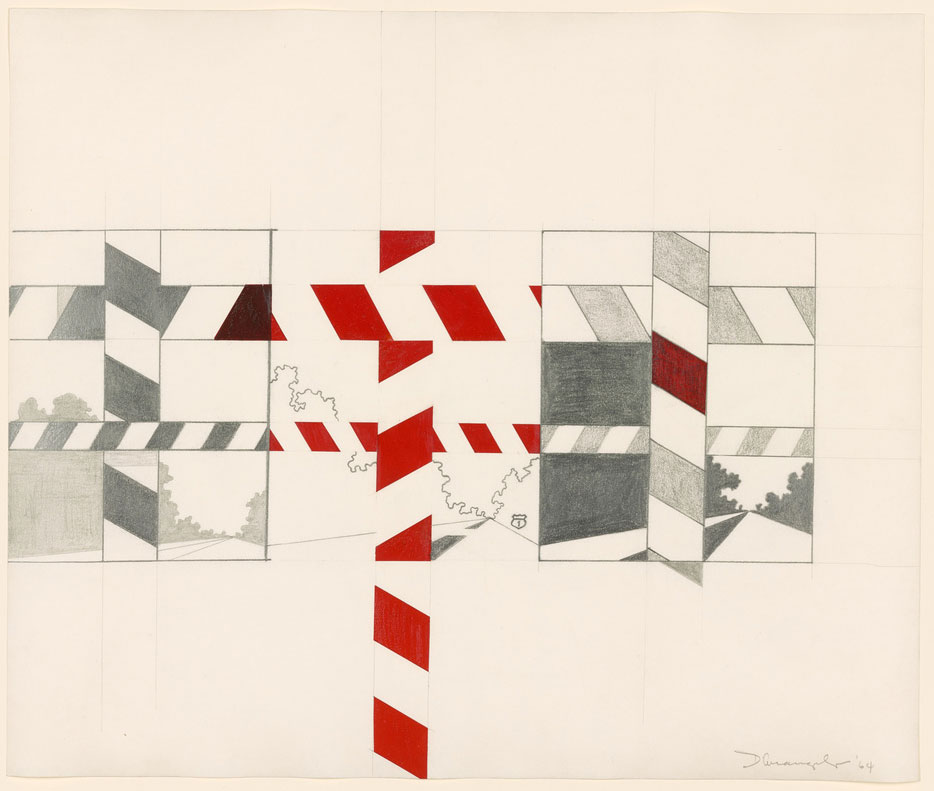 Graphite pencil and collage of red plastic on paper.
13 7/8 x 16 9/16 inches (352 x 421 mm)
Gift of the Modern and Contemporary Collectors Committee.
Provenance:
Estate of the artist; Collection of Bully Klüver; Barbara Mathes Gallery, New York.
Notes:
One of the pioneers of American Pop art, D'Arcangelo exhibited regularly in New York in the 1960s. Like his peers, Roy Lichtenstein and Andy Warhol, he derived his subjects and style from mass-media imagery. This rare drawing is related to his most famous series of paintings, which depict highways as seen from the driver's seat. Three successive views suggest the passage of time and the monotony of the postwar American landscape created by car culture. Roadblocks rendered in graphite and collage evoke the hard edge and geometry of Minimalism.