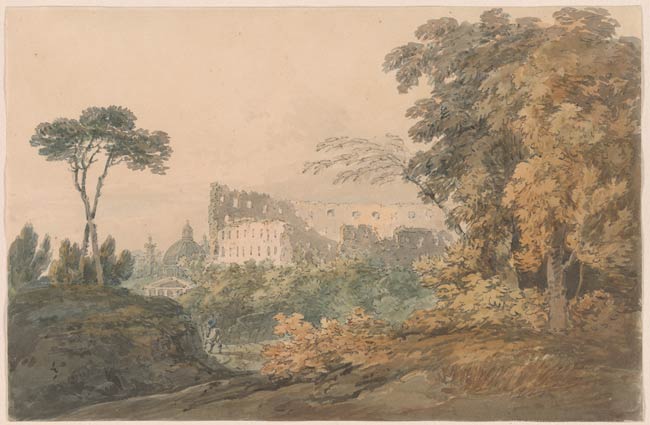 6 1/2 x 9 3/4 inches (160 x 245 mm)
Purchased on the Sunny Crawford von Bülow Fund 1978.
Notes:
Girtin, who never traveled to Rome, copied this view of the Colosseum from a drawing by John Robert Cozens preserved in the "Beaumont Album," now in the collection of the Yale Center for British Art, New Haven. Like his contemporary J. M. W. Turner, Girtin was a member of "The Monro Circle"--a group of artists gathered around the physician, collector and patron Dr. Thomas Monro. He would have had access to the Beaumont Album at Monro's "Academy" in London, where evening drawing classes were taught.