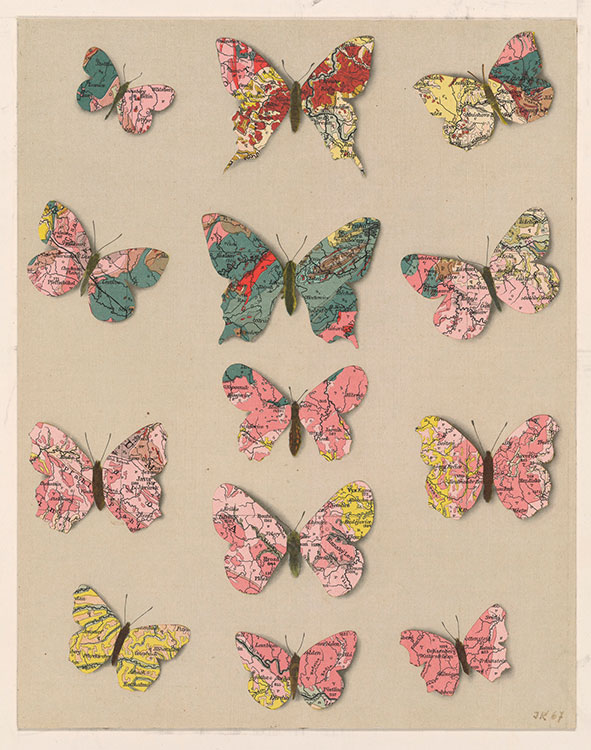 Cut-out printed paper over map.
11 1/2 x 9 inches (292 x 229 mm)
Gift of Phillip A. Bruno in memory of Angela Bowlin Watson.
Notes:
Poet and artist Jĭrí Kolář, who struggled with censorship in his country during the 1950s and 1960s, often included printed matter in his collages---which were a form of visual poetry. The present work belongs to what he referred to as "intercollage," in which he silhouetted one reality against another---here a collection of butterfly cut-outs superimposed onto a map of central Europe. "Intercollage," Kolář wrote, "recalls the world reflected in showcases, windows of trains, buses and streetcars, the world reflected on the surfaces of rivers and puddles." The composition reveals Kolář's fondness for classification and systematization, relating this work both to an entomology textbook and Conceptual art.