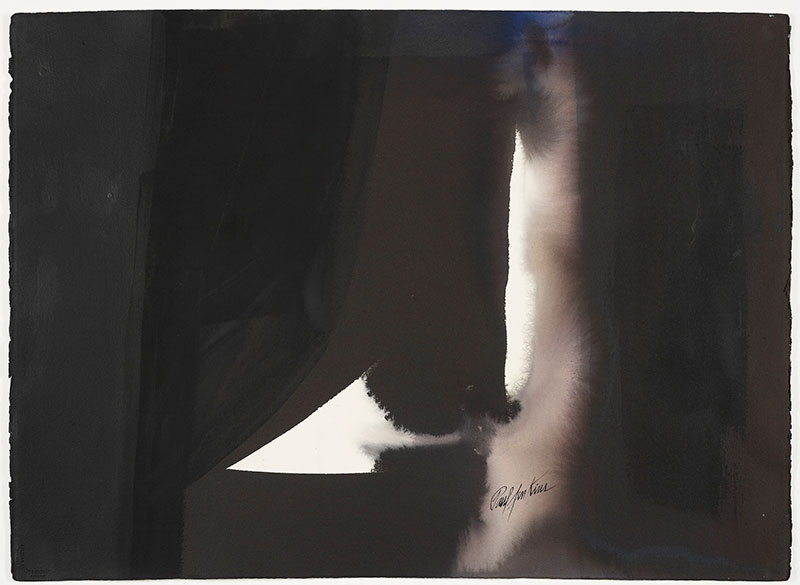 22 x 30 1/4 inches (559 x 768 mm)
Gift of Paul and Suzanne Jenkins.
Notes:
A second-generation Abstract Expressionist, Jenkins built on Jackson Pollock's legacy to pioneer a controlled-pouring process. By pouring watercolor directly onto paper, and controlling the movement and density of the medium by manipulating the sheet, Jenkins creates translucent veils of color. In 1960 he began to add "phenomena" to the title of all his paintings and watercolors, a practice he continues today. Of particular import, Phenomena Wind of Blue for Gebo attests to Jenkins' ability to control the density of the watercolor; the sheet displays a nuanced variety of blue watercolor, from deep saturation to a gentle wash.