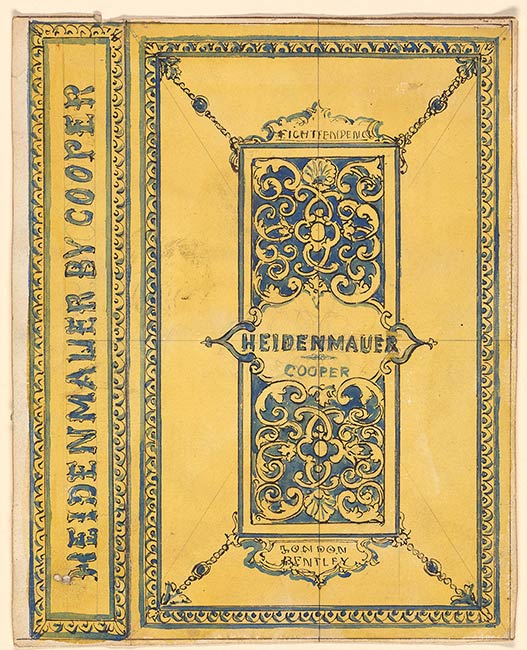 Cover Design for Heidenmauer
Pen and ink and watercolor over graphite, on paper.
7 1/16 x 5 5/8 inches (179 x 143 mm)
Bequest of Gordon N. Ray, 1987.
Provenance:
From the library of Gordon N. Ray.
Notes:
Original watercolor of a design for a "yellow-back" cover for an edition of the James Fenimore Cooper novel Heidenmauer (The heathens' wall); published by the firm of Richard Bentley, probably sometime during the 1850's.
Lettered within design: Heidenmauer - Cooper [at head] Eighteen Pence [at foot] London Bentley.
Associated names:
Cooper, James Fenimore, 1789-1851. Heidenmauer.
Ray, Gordon Norton, 1915-1986, former owner.