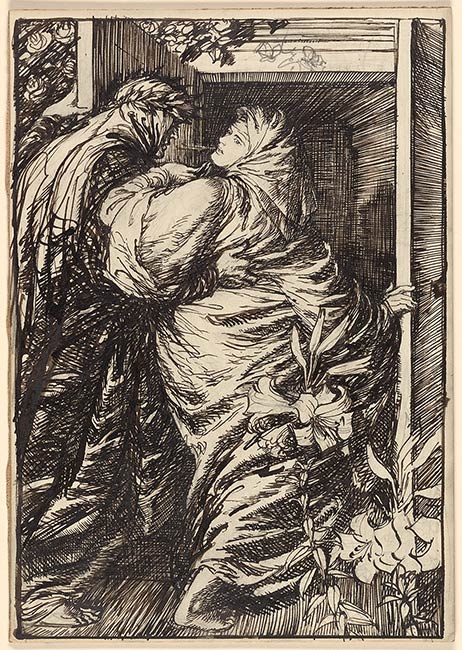 Woman Led Through a Doorway by a Figure Crowned With Laurels
Graphite on illustration board.
10 1/2 x 7 3/8 inches (267 x 189 mm)
Bequest of Gordon N. Ray, 1987.
Provenance:
From the library of Gordon N. Ray.
Notes:
Title devised by cataloger.
Drawing probably intended as an illustration for an unidentified publication.
See 1986.1728 for a related drawing evidently illustrating the same unidentified work.
Summary:
Drawing shows a male figure, cloaked and hooded and crowned with laurels, guiding a heavily cloaked or shrouded woman through a double doorway to what appears to be a tomb; lilies are shown in the foreground at right and the woman looks back over her shoulder as she passes through the door.