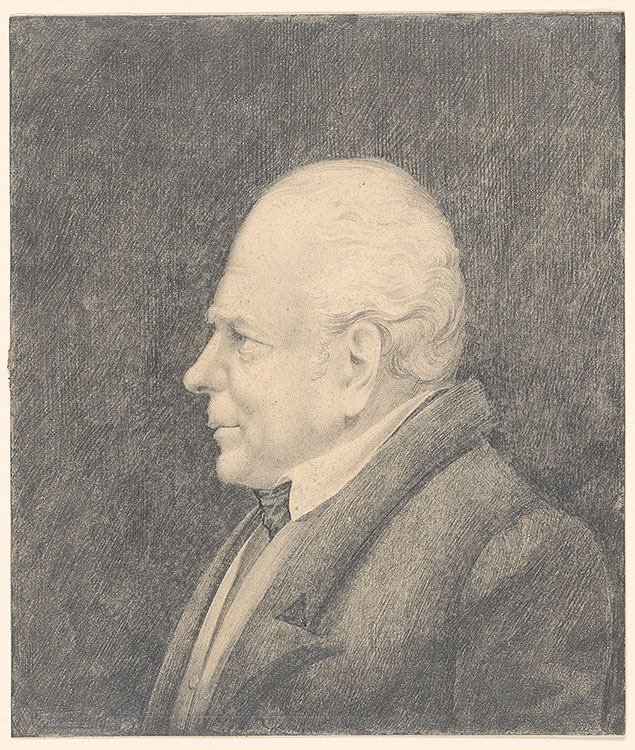 Portrait of Sir Walter Scott
Graphite and chalk, on paper.
191 x 162 mm; on mount: 280 x 223 mm
Inscription:
Inscribed in pencil on poster board mount, "Sir Walter Scott Sketched from life by Maclise"; in pencil in the right hand margin of the secondary mount, "Removed from album of Scott letters, prints, etc. which was a gift of De Courcey Fales, Dec. 14, 1955".
Bibliography:
A descriptive account of the portraits, busts, published writings, and manuscripts, of Sir Walter Scott, bart., collected and exhibited at Edinburgh on occasion of the Scott centenary in 1871. Edinburgh : W. Paterson, 1874, p. 95; reproduced on facing page.
Summary:
Bust portrait of Scott in profile, facing left.
Associated names:
Fales, DeCoursey, 1888-1966, former owner.