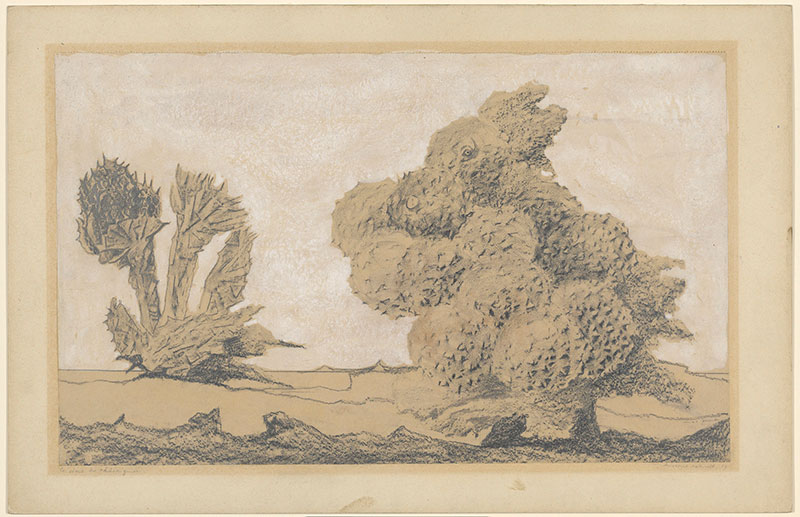 Le start du châtaignier (The Start of the Chestnut Tree)
Black crayon frottage, and gouache on wove paper mounted to cardboard.
primary support: 10 5/16 x 14 13/16 inches (262 x 376 mm); secondary support: 12 3/4 x 17 5/8 inches (324 x 448 mm); in decorative frame: 16 15/16 x 23 5/8 x 1 1/4 inches
Gift of Walter Feilchenfeldt in honor of Eugene and Clare Thaw.
Inscription:
Signed at lower right: Max Ernst. Inscribed at lower left: Le start du châtaignier histoire naturelle 14.
Notes:
Among Ernst's most important contributions to Surrealism are the drawings he created using the technique of frottage, as seen in this drawing. By placing a sheet of paper on an irregular surface--such as a wooden board, a leaf, of a piece of fabric--and rubbing it with a pencil, he obtained unexpected patterns that stimulated his imagination. "I was suprised by the sudden intensification of my visionary faculties and by the hallucinating succession of contradictory images," he recalled.