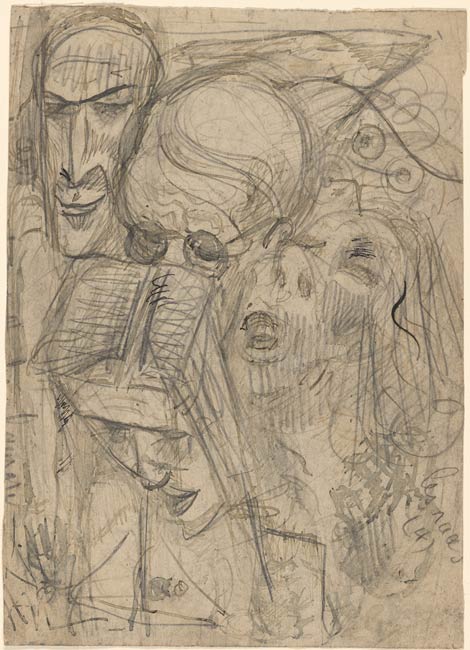 Black ink and black chalk, on paper.
7 x 6 inches (178 x 152 mm)
Inscription:
Inscription at right is partially illegible, "les nuas[?] (4)".
Provenance:
Acquired by the Library with a copy of Doré's 1873 edition of Rabelais (PML128505-06) and a collection of 268 Doré wood blocks and electrotypes for two Rabelais editions illustrated by the artist (PML 128507.1-269).
Notes:
Transfer from Printed Books.
Summary:
Drawing of a group of four grotesque heads.