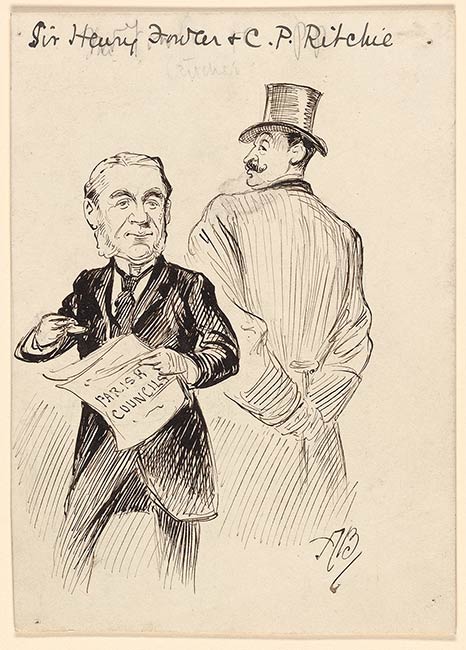 Sir Henry Fowler and C.T. Ritchie
Pen and black ink over graphite, on paper mounted on card stock.
5 11/16 x 4 1/16 inches (145 x 113 mm)
Bequest of Gordon N. Ray, 1987.
Inscription:
Caption reads, "Sir Henry Fowler & C.P [sic]. Ritchie", in pen at head; initialed "AB" by the artist at lower right; inscribed "J" in pencil on verso.
Provenance:
From the library of Gordon N. Ray.
Summary:
3/4 length caricature shows Sir Henry Fowler, facing, with a paper in his hand reading "Parish Council"; behind him stands C.P. Ritchie, peering over his shoulder, with his back to the viewer.
Associated names:
Ray, Gordon Norton, 1915-1986, former owner.