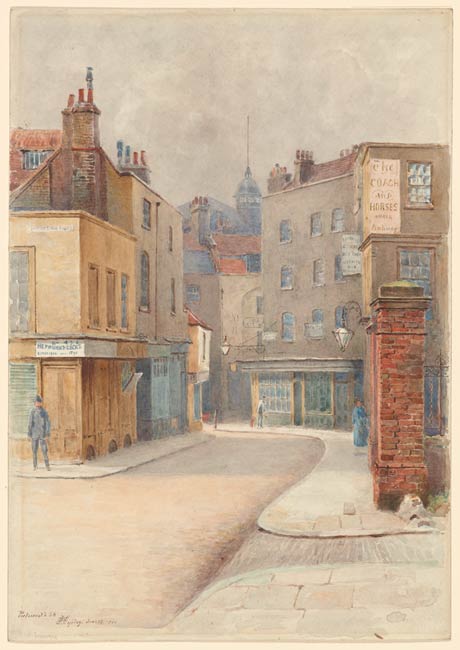 Portsmouth Street and the "Old Curiosity Shop"
Watercolor and opaque watercolor over black chalk, on paper.
9 7/8 x 6 3/4 inches (251 x 171 mm)
Morgan Family Collection.
Notes:
One of a group of 116 drawings of views of London.
Reproduced as plate 4 facing p.18 in his Relics & memorials of London Town, London : George Routledge & Sons, 1911.