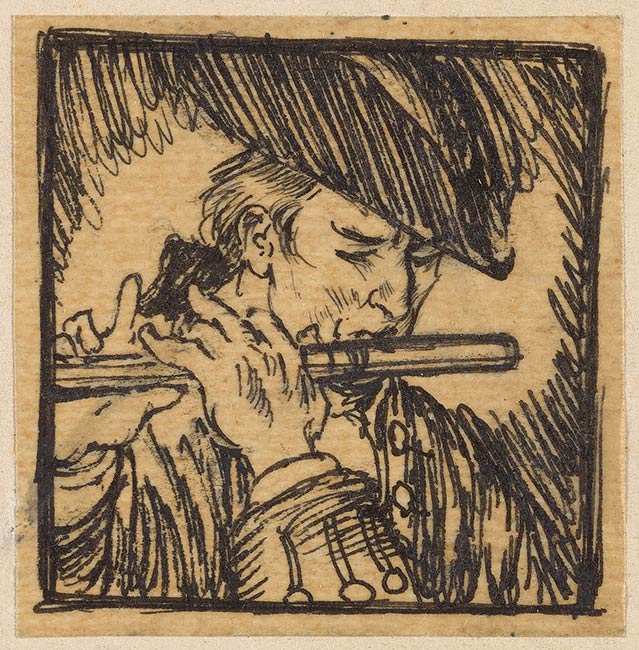 Pen and black ink, on paper, mounted on illustration board.
1 11/16 x 1 11/16 inches (43 x 43 mm)
Bequest of Gordon N. Ray, 1987.
Provenance:
From the library of Gordon N. Ray.
Notes:
Drawing mounted on a sheet of illustration board, meas. 398 x 544 mm, along with five additional drawings by Sullivan for illustrations for his illustrated edition of The vicar of Wakefield (see 1986.1681-87).
Original drawing by E.J. Sullivan for an illustration for an edition of Oliver Goldsmith's: The vicar of Wakefield. London : Constable & Co., 1914, p. 172.
Summary:
Drawing shows the head of a man in a tricorne hat, playing a flute.